6 Ways You Can Make Self-Isolation More Bearable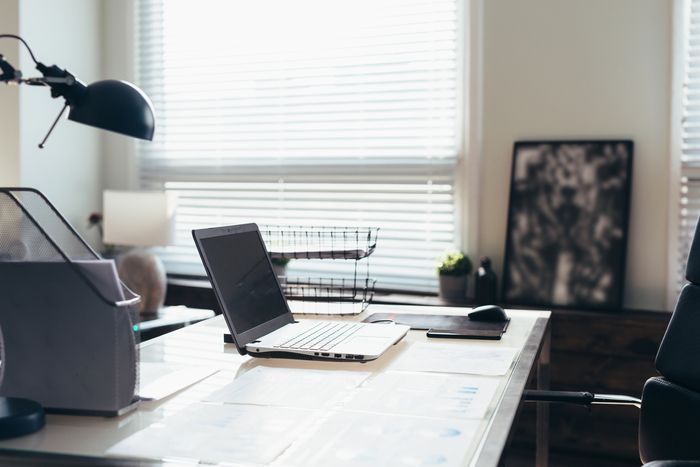 With the coronavirus continuing to wreak havoc on our everyday lives, the whole of the UK is currently on government-imposed lockdown. Take a trip to the supermarket for some groceries or nip to the pharmacy to pick up some medicine and you'll see the streets are practically empty, with people facing potential fines if they're found to be flouting the government's strict social distancing restrictions.
But while for some, being stuck at home might be causing as much stress as the virus itself, you'll be glad to know there are a number of ways you can improve this nightmare scenario. Here are Moda's top tips for making self-isolation a little more bearable.
Stock Up - Don't Stockpile!
Unless you've been living on the moon for the past month or so, you'll be well aware of the chaos that's currently engulfing our supermarkets. Panicked by the threat of shop closures and a government-enforced lockdown, frenzied shoppers have been seen grabbing as much toilet roll, pasta and tinned food as they can possibly get their hands on, leaving many of the shelves in our supermarkets barren.
While this panic is somewhat understandable given the current cloud of uncertainty hovering over us, bulk-buying on this scale is both completely unnecessary and totally unfair. Not only will it be impossible to consume these large hoards of goods in just a fortnight, but with practically everything being bought up by a small percentage of panic-buyers, inevitably many others are then unable to purchase bare essentials and are forced to go without.
With supermarkets announcing they'll now be more prepared to cope with the increase in demand, buying more than usual is a good way of making sure you're covered in the event you're forced to stay at home for a prolonged period of time. Just don't go overboard so there's enough for everyone - stock up, don't stockpile!
Create a Timetable for the Kids
Let's face it, a bored child usually means a frustrated parent! One of the more challenging aspects of self-isolation could well be keeping your kids entertained. While watching their favourite TV shows and playing computer games can certainly keep the little ones stimulated for a decent portion of the day, providing a range of activities will ensure they don't spend too much time in front of a screen.
Creating a timetable is a great way of making sure their day keeps some structure, and by drawing up a plan you can decide exactly how their time is divided up. Perhaps you'd like to teach them how to cook, so a couple of hours can be allocated to creating some healthy & nutritious meals. Maybe they're sports-mad, in which case the timetable can include a few hours of football or whatever they enjoy playing. If you're lucky, you might even be able to dedicate an hour of their day to helping out with some of the household chores!
Regardless of how you want your kids to spend their time while your family is isolating, creating a timetable is a great way of adding variety and making sure their day retains some routine, meaning they'll be ready when it's time to return to school.
Set Yourself a Schedule
Setting a schedule is a great way of making sure you stay up-to-date with all your commitments; if you're working from home, this is particularly important. Having a structured schedule means that you can enjoy a proper work-life balance, and it also allows you to keep a good routine, ready for when you return to normality.
When working from home, if you try to do your work sporadically you might find you quickly become distracted, so set yourself a realistic schedule and stick to it as rigidly as possible.
Learn a New Skill
Without a doubt, the best way to overcome a negative is to turn it into a positive and while that's often easier said than done, in this case it's actually possible. Although staying at home for 2 weeks is by no means ideal, there are different ways we can approach this situation and depending on the approach we take, we could eventually turn this into a constructive experience.
With more free time on your hands, you could start that online language course you've been putting off for all these years. Perhaps you could learn an instrument. Without the usual commitments of everyday life taking up every minute God sends, you should have more time to do some of those things you've not had chance to get round to, so use that time wisely and you might emerge from self-isolation ready to show off some brand new skills.
Try to Remain Positive
Our mind can often be our own worst enemy. With all the confusion and uncertainty caused by covid-19 - not to mention the media hysteria - it would be easy to let panic get the better of us. However, despite the alarming statistics and the inconvenience of self-isolation, we need to remind ourselves that the odds are stacked well in our favour and the chances of us being seriously affected by this virus are slim.
With much of our day usually taken up by work and other commitments, often we struggle to spend enough quality time with our loved ones. Try to view this social distancing as an opportunity to see more of your family, as you'll be back in your usual routine before you know. Looking at the positive aspects of self-isolation will make it much easier to overcome the negatives.
Get Your Garden Ready
Spring's now in full swing, and although the sun's yet to make much of an appearance so far, better weather should be just around the corner. Being at home for an extended period of time will give you more chance to relax in the garden just as the weather starts to warm up.
Getting your garden ready in advance means you'll be able to enjoy your outdoor space to the full, and some top-quality garden furniture will mean you and your loved ones can make the most of your time outside together. At Moda, we manufacture and supply a wide selection of high-quality rattan garden furniture sets, ranging from 2-seater table & chair combos, right up to 16-seater sofa & dining table combos that can accommodate all the family.
If you're planning some warm-weather alfresco dining, there are a number of stunning dining table sets that allow you to dine outdoors in style. Self-isolation doesn't have to mean staying indoors, so there's never been a better time to spend some quality time in the garden either relaxing alone or with the rest of the family.