Celebrate The Great British Bake Off with Moda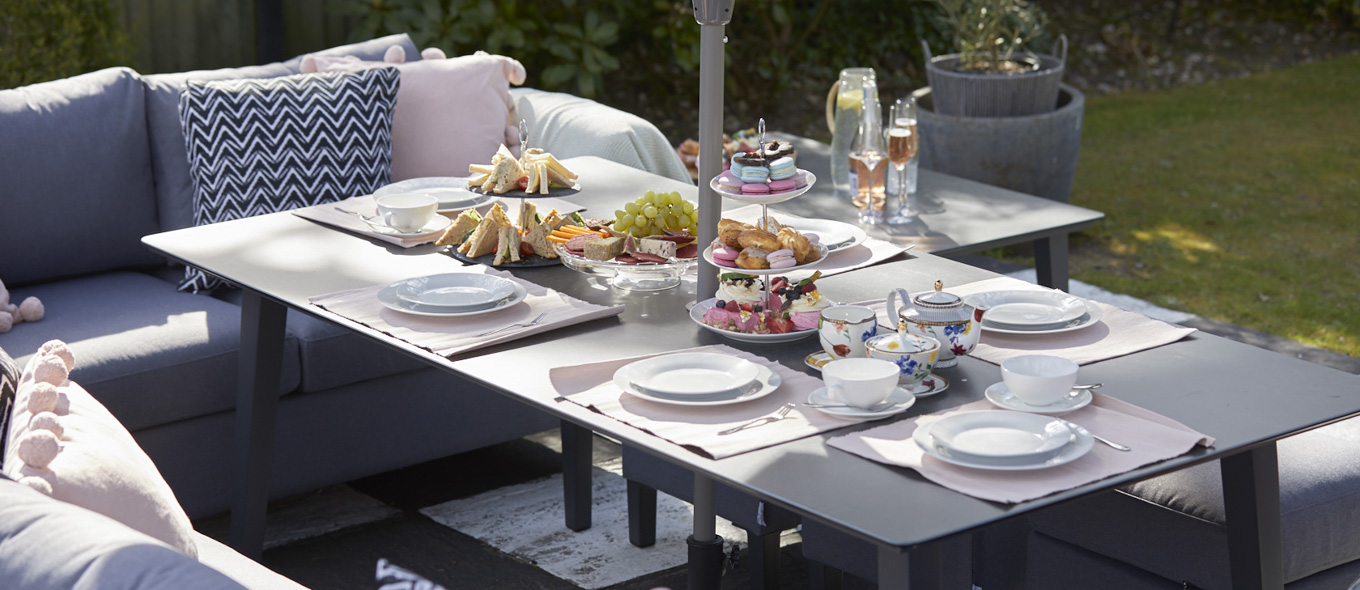 The Great British Bake Off is in full swing and we have some cracking ideas to celebrate its recommencement. So long Summer, Autumn is the ideal time to be hosting a gathering, especially throughout October when the nights have only just started to get darker, earlier. The temperature is a little cooler and it's not uncomfortably hot like during the summer and there are fewer insects like bees and wasps which may happen to disturb the party. It's worth considering a fire pit table this season as they're ideal for helping keep your guests comfortably warm throughout the longer evenings and can be utilised as a cooking source too. Be sure to make the most of your space throughout October all whilst celebrating The Great British Bake Off with your nearest and dearest with a little help from Moda.
Bake Off Brunch
Channel your inner pâtissier and invite guests around for a morning of delicious treats all whilst encouraging them to bring something to add to the mix whether it be a bake or a bottle. Concoct themed cocktails like a pink gin iced tea with chamomile, gin and grapefruit juice and pair them with 'Paul Hollywood style' pancakes. A Moda drinks insert guarantees handy storage and an ice-cold beverage whilst the addition of a charcoal fire pit as seen on the Ledbury 5K, will ensure your guests are kept toasty throughout the morning. The best part? Seeing family and friends you haven't been able to catch up with come together to make the most of the outdoors this season.
A Charitable Cause
Why not organise a barbeque and bake sale afternoon with friends to help raise money for your favourite charity. The Talia 2P's (see above) addition of a gas fire pit is perfect for cooking on so you can be sure your favourite meats will be griddled to perfection; the insert also acts as a heat source so you can be sure your guests will be kept comfortably warm throughout the day's activities. This luxurious corner sofa set seats up to eleven people and with the additional options of extra seating, you can confidently host a whole party. Make your chosen charity's day and be sure to take lots of pictures to send along with your donation.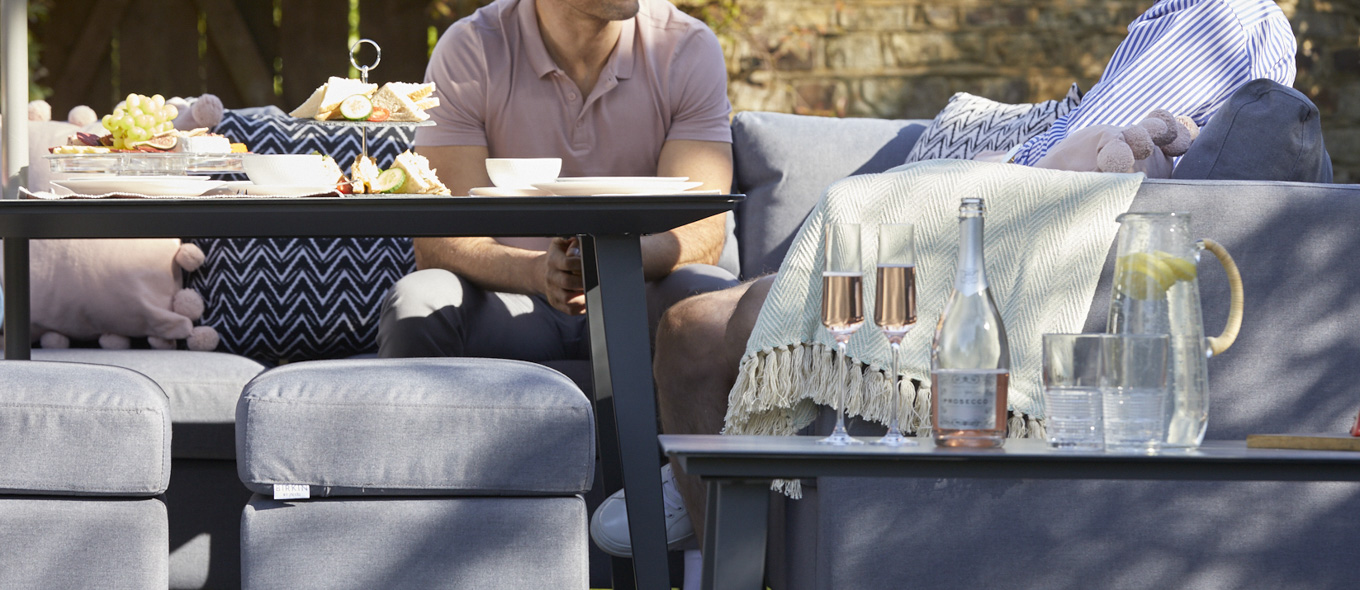 The Big Screen Experience
Create a cinematic experience by placing a large white screen on an exterior wall and projecting last year's series all whilst enjoying afternoon tea with the children around a Moda pyramid heater; guaranteed to keep you cosy throughout the autumnal months. Encourage each family member to prepare something to bring to the table and award the winner a prize for the best bake-off; don't forget the blindfold for unbiased tasting! Adorn your furniture with an array of colourful scatter cushions from Moda to make your time spent around the table extra snug. Once bedtime rolls around, see that the adults make the most of the outdoors throughout the cosiest season and light the fire pit for an evening of winding down in the most luxurious of settings whatever the temperature.
Light it up
Now the days are getting shorter, consider adorning your garden with hanging lighting like the Fantasy Warm to create a truly magical effect. Perfectly quirky, Moda's bobby lights are like no other and will complement the occasion perfectly by offering a whimsical charm to your setting. The warmth of the Boheme floor lamp's lighting oozes autumnal vibes and is the go-to choice for anyone seeking an atypical piece. Aesthetically stunning, it guarantees to compliment your Moda furniture all year round from evening through to night-time.
However you decide to celebrate the return of the Bake Off, be sure to do it in style with Moda's exclusive range of furniture and accessories.