Christmas Outside Entertaining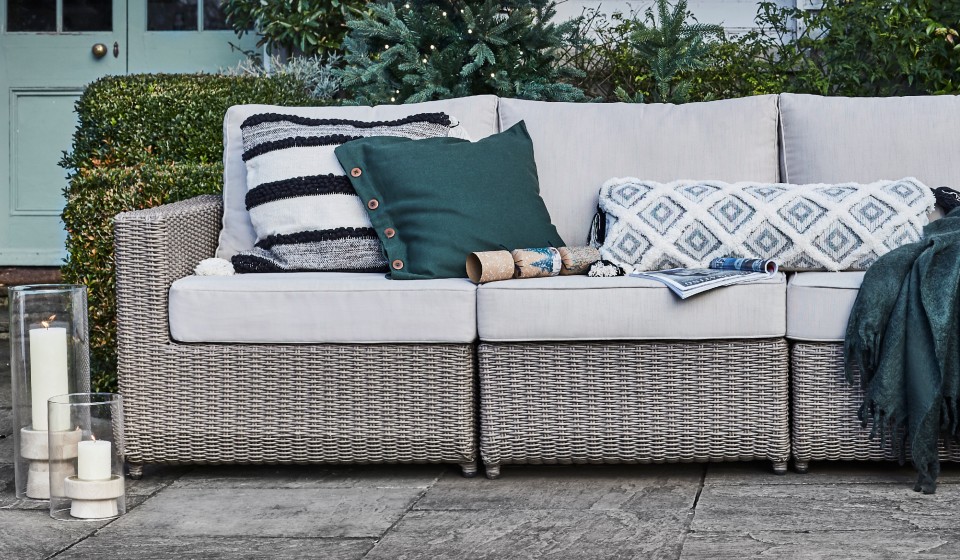 Christmas is truly a time to reset and regroup, taking a break from the daily grind, hopefully around the people you love the most. Entertaining at Christmastime should be about your own enjoyment as much as the enjoyment of your guests, so today, we've rounded up a few tips and tricks to make the festive season as restorative for the hosts as it is for the guests using your outside space to its fullest capacity.
Christmas Celebrations Outdoors
One of the ways you can elevate your Christmas entertaining this year is by making use of outdoor space. Taking precautions to see more family members outside will necessitate ample seating and comfortable spacing to protect the people we love the most. Our modular seating options are perfect for smaller gardens, meaning that all furniture can be neatly stowed when not in use. At their full capacity, models like our compact cube set create a generous seating plan to accommodate everyone, up to 12 people.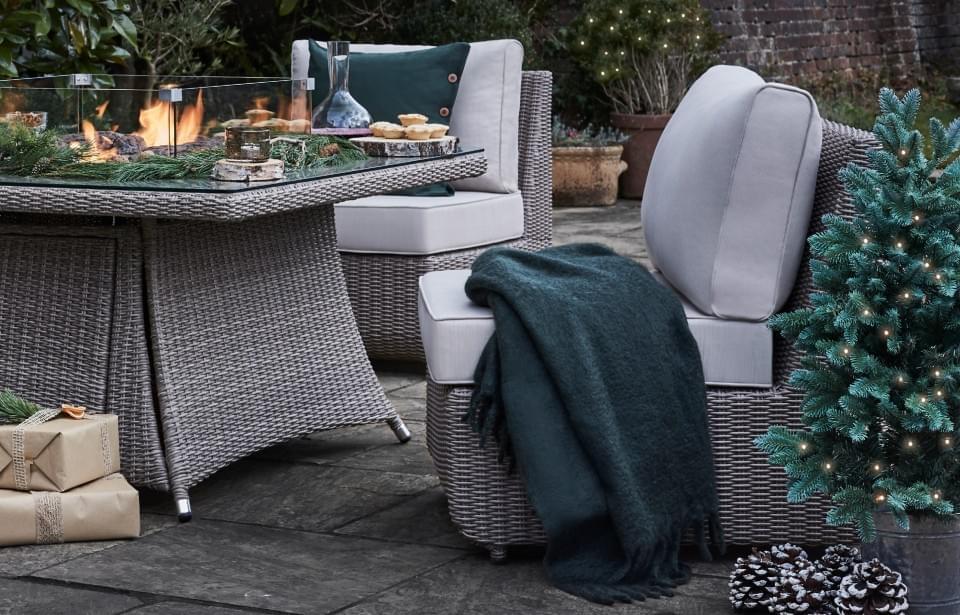 Keep Your Guests Warm
To help keep yourself and guests warm, installing a fire pit will provide practical warmth but also a beautiful focal point around which people can sit and enjoy the festive cheer. Blankets, throws and cushions should be left out for guests to use. The added element of the fire will bring an even more festive feel to the scene you'll create for your guests, emulating the allure of the traditional Christmas fireplace.
Another way to make your firepit work to elevate both your and your guests' experiences is by burning fruits and herbs to allow Christmas fragrances to permeate throughout the garden. Dried orange slices work brilliantly, as do cinnamon sticks and fragrance oils.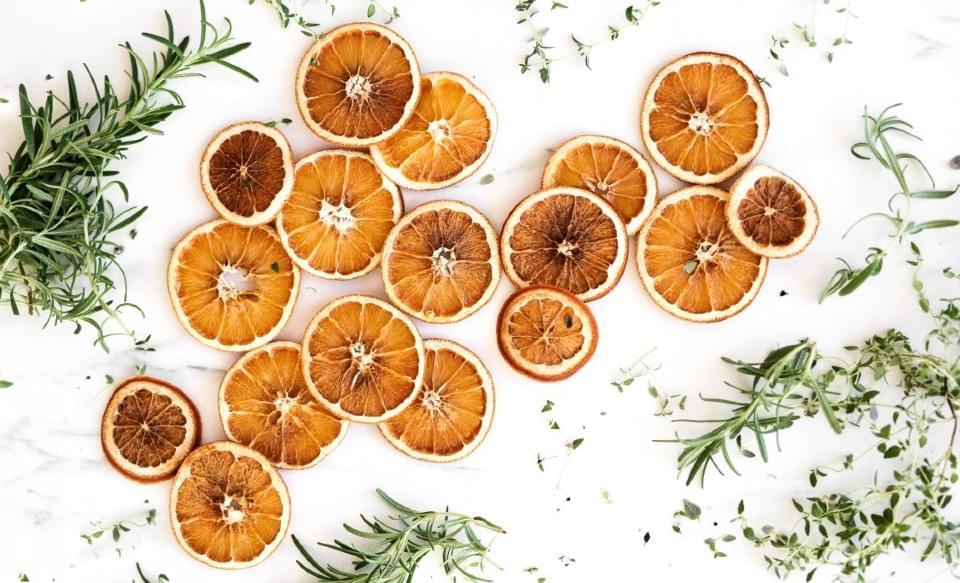 The final tip for Christmas entertaining outdoors is to ensure there is sufficient garden lighting to make the space truly usable for socialising. Festoon lights are perfect for this time of year, bringing a twinkling, festive charm to any trellising, fences or pagodas. Using this kind of lighting outdoors will also extend the look and feel of your interior space when you do retire to the living room after a long evening beside the fire pit.