Create Your Own Glast-home-bury or Festival in your Outdoor Space with the help of Moda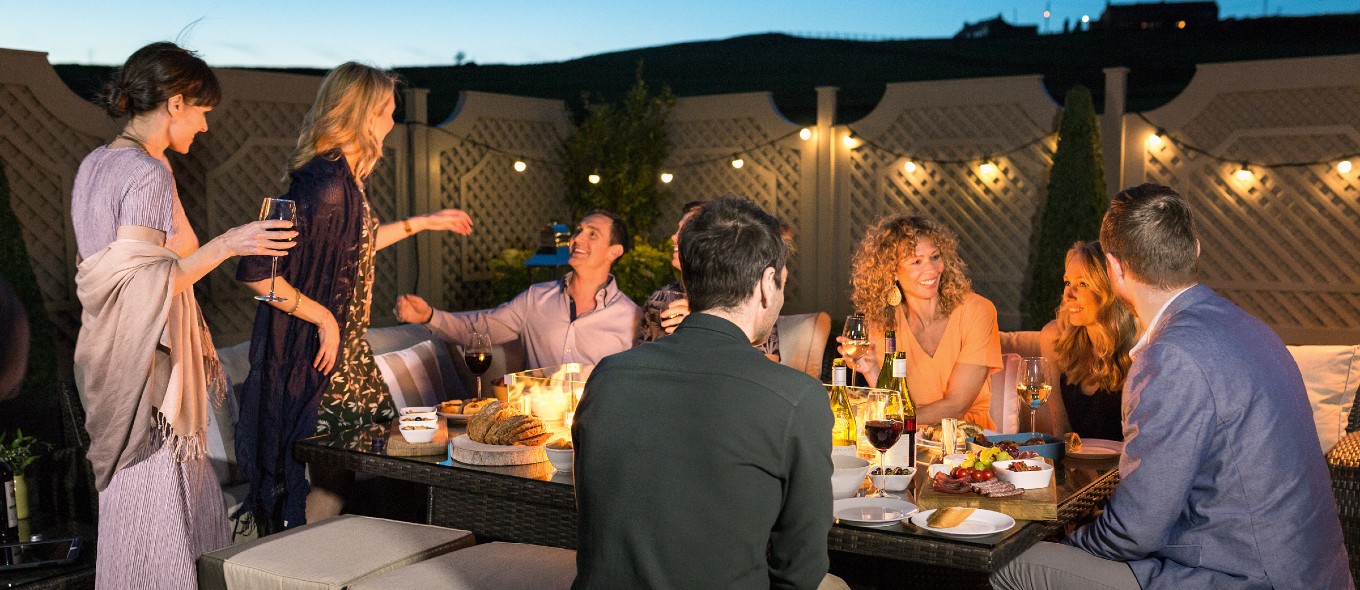 Festivals might have taken a hit over the last year but there's nothing stopping you from transforming your outdoor space into an enchanting centre of festive gatherings. Here at Moda we've come up with a few ways to help give you that glamping feel along with a few tips for your very own Glastonbury.
First, consider getting creative with some quirky colour schemes and decorations. Before you can get on with festive activities, you'll want to set the tone. We suggest anything that reinforces the idea of fun! You could try throwing a few well-placed Bobby lights around along with your own home-made décor, flags, quirky signs, anything to set the mood and light up your space.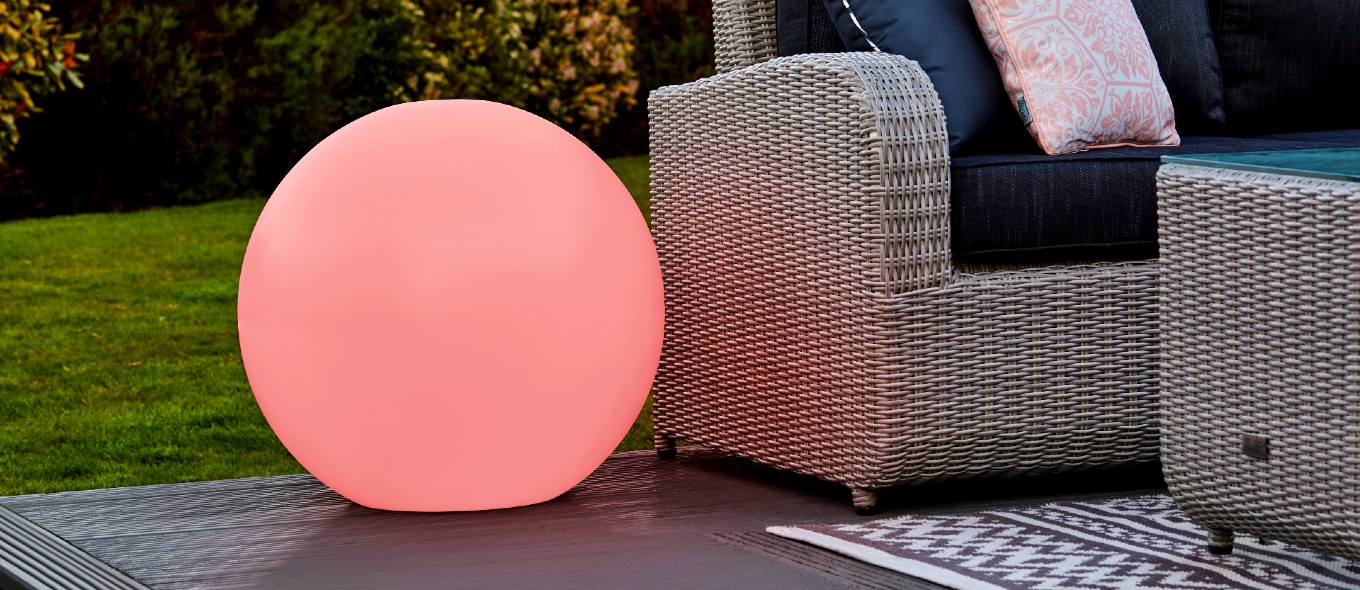 No festival would be complete without a line up, so think up some outdoor activities to enjoy, maybe even your very own outdoor cinema. What better way to enjoy some music and films than sinking back into the comfort of a good sofa, try out the Toscana Daybed for a customisable option that even has a hood for keeping you shaded during your line-ups.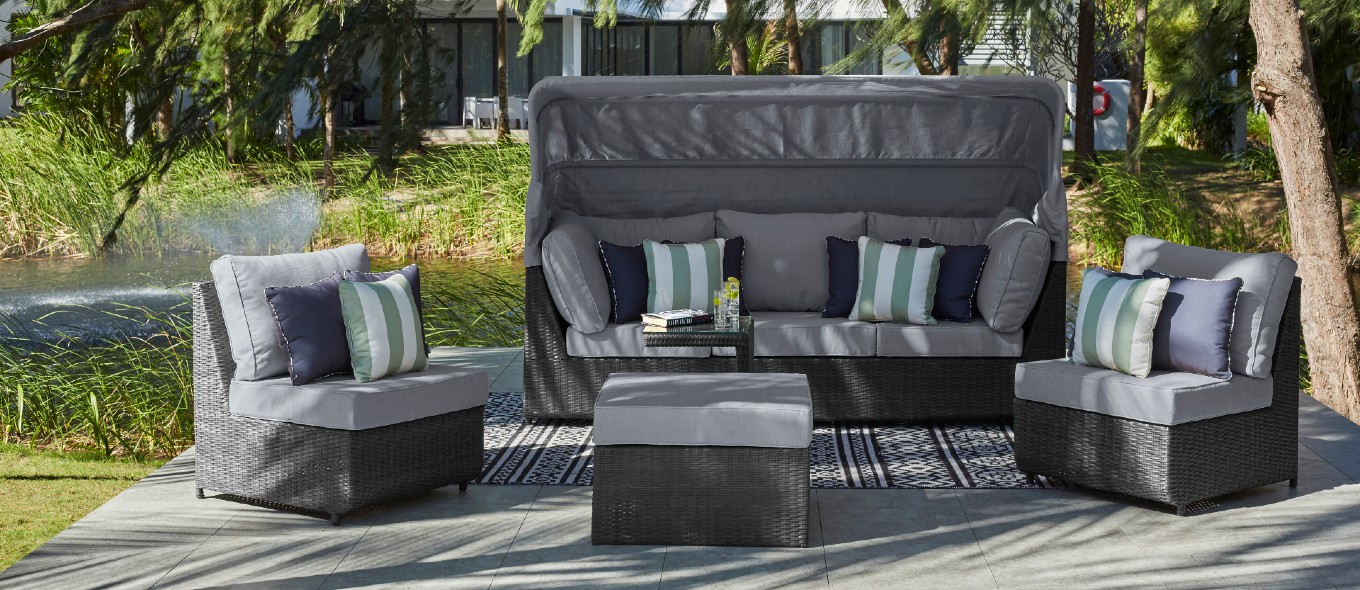 As so much time is going to be spent outdoors, you'll want to make sure everyone is comfy and able to enjoy hours of festive fun with food and drinks together, consider sets that are inclusive such as our Arc 26 or Halo 3M. Alternatively, sometimes it's nice to enjoy some solo time away, taking in the sights and sounds in such cases we'd recommend gently swaying in one of our Swing Chairs.
Now it's time to think about food, keeping in the theme of casual, nothing is better than some barbeque snacks to enjoy with drinks. Consider opening a little bar area for everyone to enjoy at their leisure. We have sets such as the Salone or Talia Bar Tables, they even include fire pits so you can enjoy hot food with your drinks.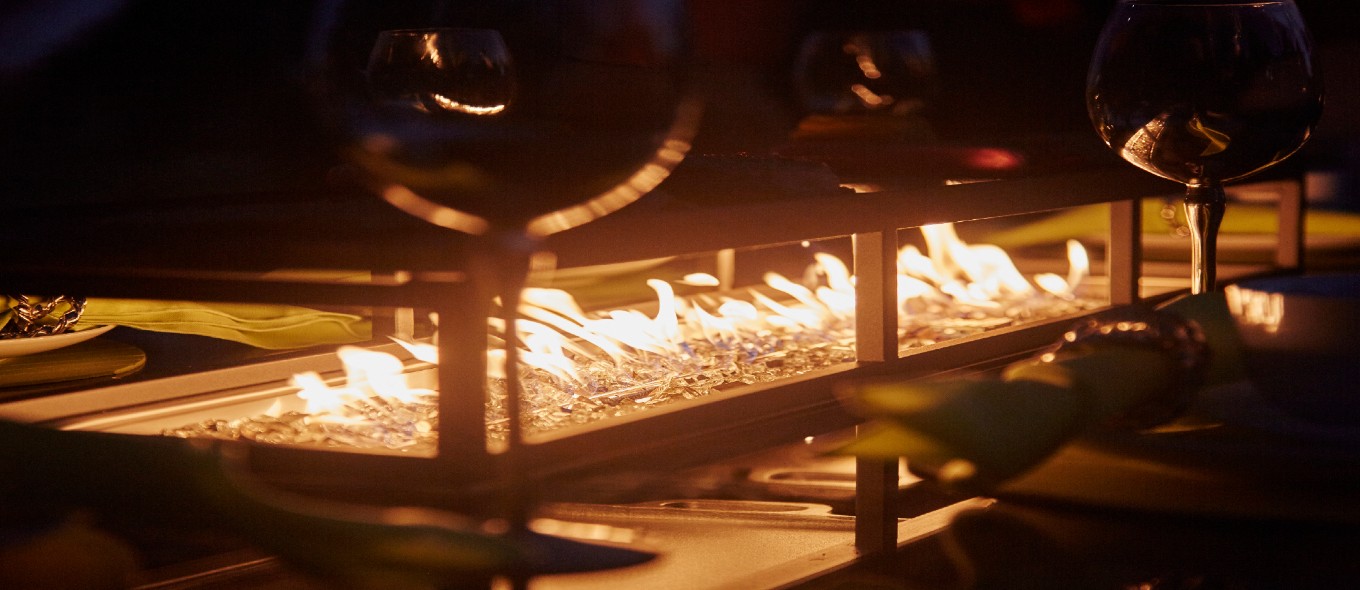 It wouldn't be a festival without some music and some hanging lights to set the scene at night, except with it being in your own home you get full musical control, so connect that phone to a Bluetooth speaker, take a seat and enjoy your fiesta.