Creating a flow between indoors and outdoors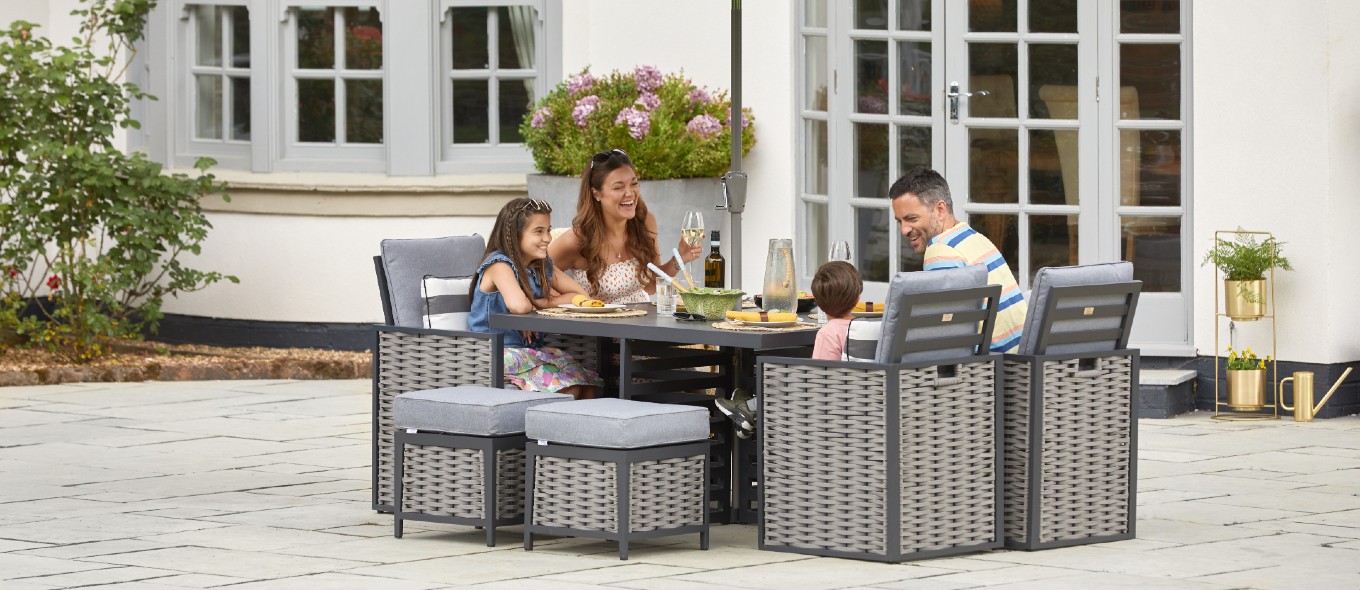 Through the course of the last year and a half, our homes have never played such a vital factor in our lives, making us realise what's really important. Our gardens are places of true sanctuary, one of the few solutions to extending the boundaries of our living spaces. To do this, it is important to create a flow from indoors to out. Where often, the indoors and outdoors of a house remain separate entities, a garden should be treated with the same original and individual stylistic decisions as your carefully chosen interior. Read on for some tips on how to create a fluidity between your interior and exterior spaces.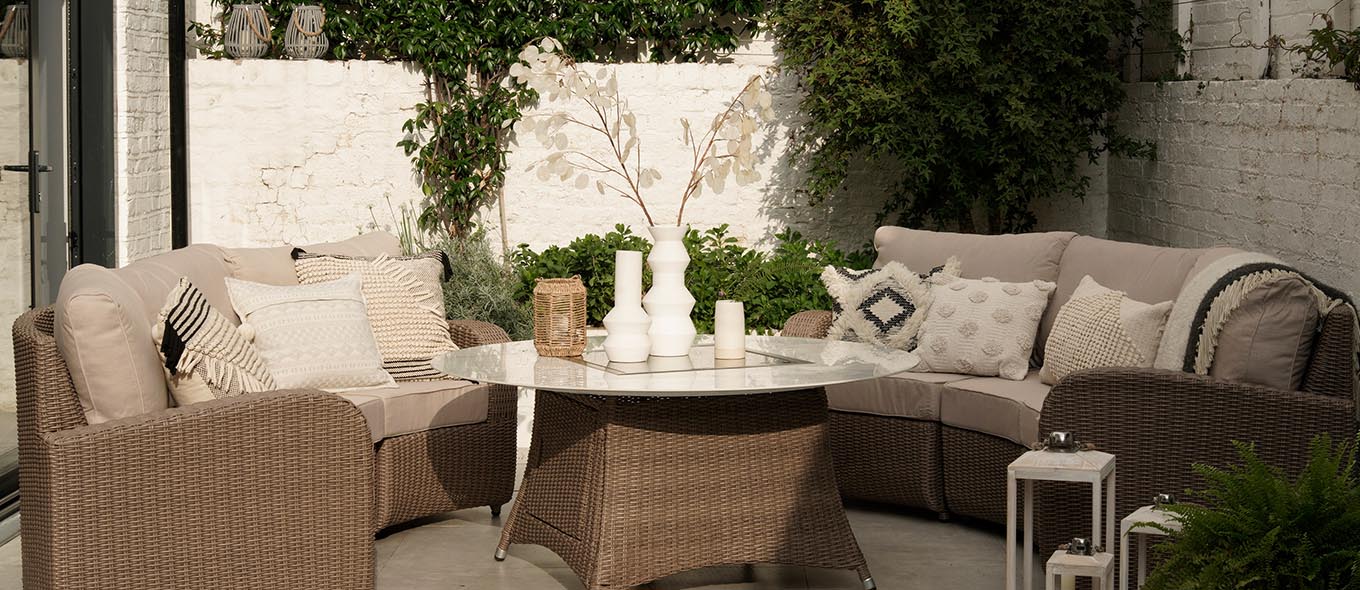 The importance of colour in one's garden furniture is vital to echo the personality of the indoor space, contributing towards a seamless flow between the kitchen or living room and the garden. The easy-on-the-eye transition will make your home feel more generous, lending the illusion of more square footage. With Moda's selection of luxury outdoor furniture made up of woven rattan and fabric in on-trend interior design styles, you can choose to match the material and colours of your living room to your outdoor space with an added guarantee of its weatherproof functionality. For example, if your interiors feature pops of colour or stripes, you can match your outdoor cushions to fit this pattern.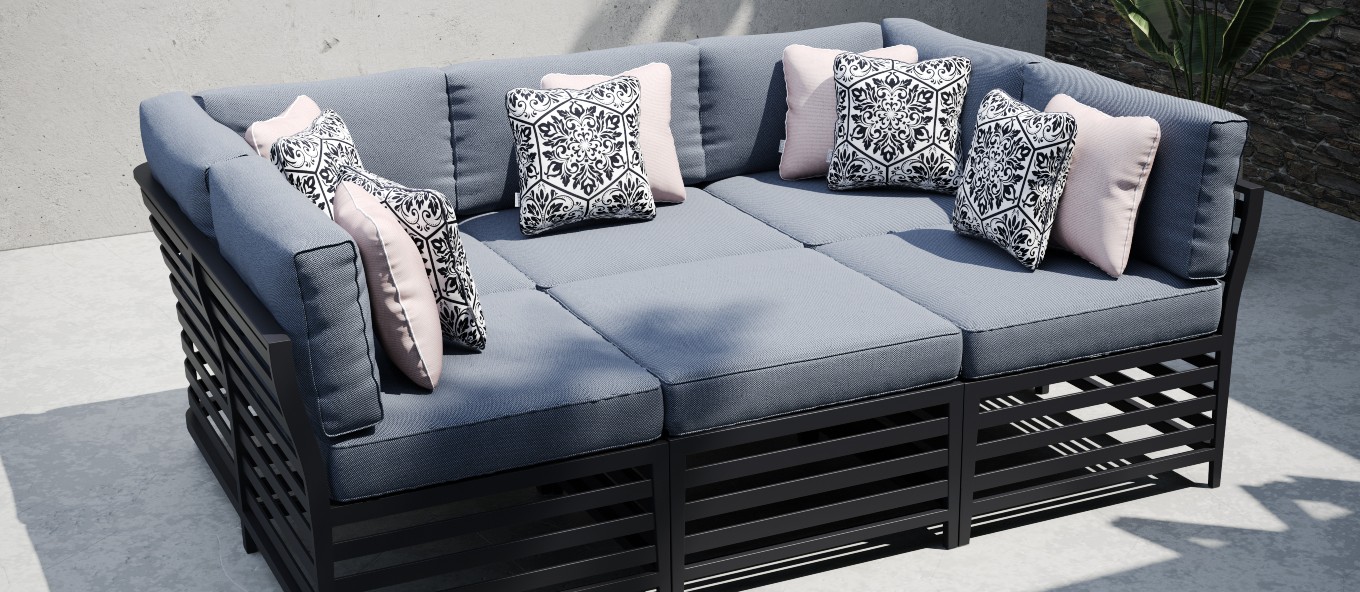 Moda's range of rattan furniture features a texture that provides a classic and natural look. Our selection of weaves in different, trend-led colours allows you to create a balance of tones that you would see inside your home. The combination of linen sofas and the rattan body combines a look of country chic and modernity.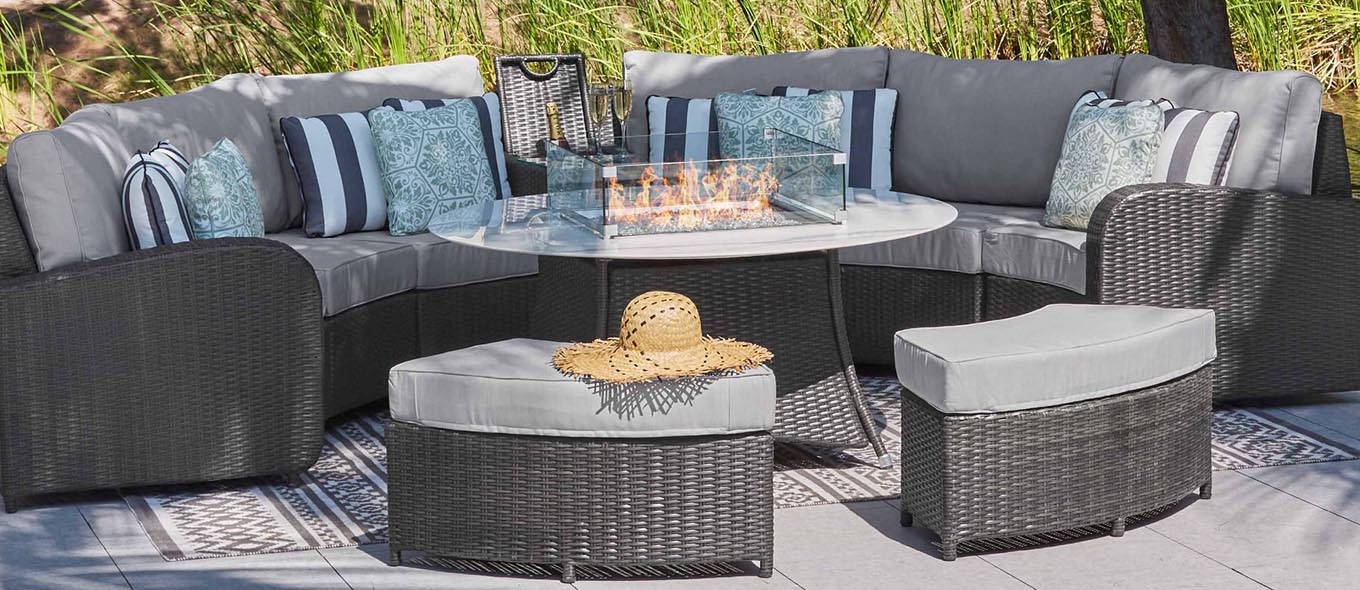 Approaching a garden and house holistically extends the allure of internal comfort, and as life begins to recommence, let's relish in our newly found freedom by extending the long summer evenings with friends and family. It is the perfect time for an essential investment with our 7-year guarantee, for years of celebration.