Enjoy alfresco dining more than ever with this years Moda summer sale!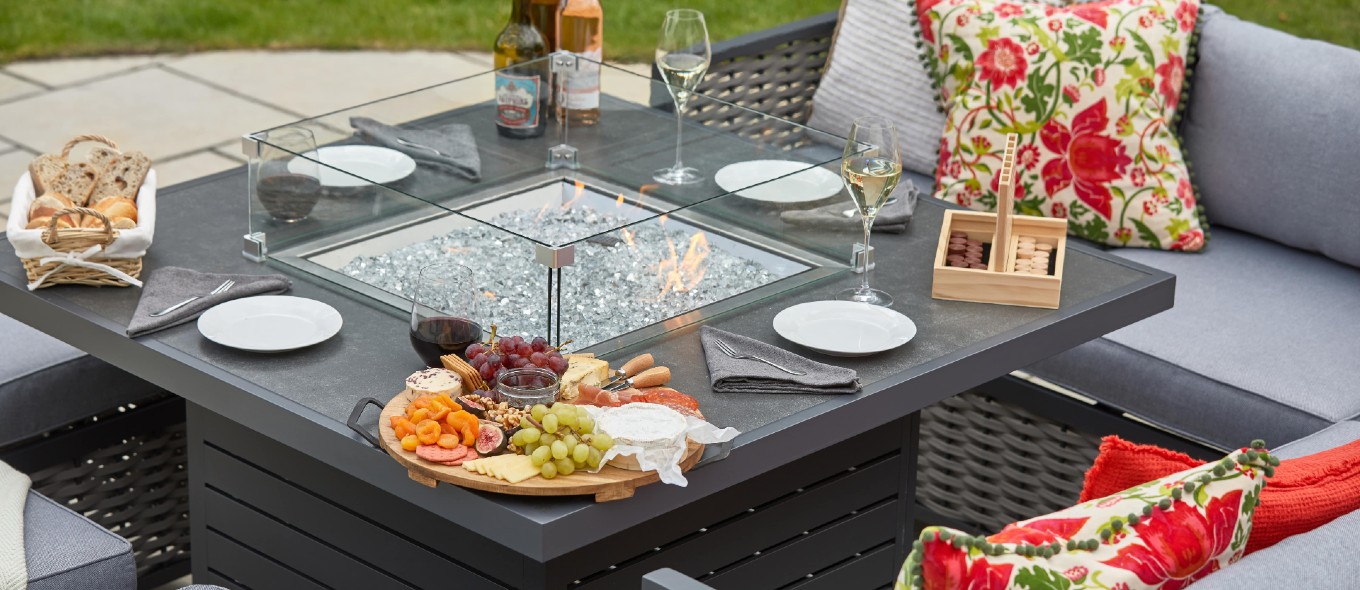 This year's Moda summer sale has officially landed bringing with it some fantastic opportunities to reinvent your garden into a luxurious paradise whilst enjoying some amazing savings. Whether its big or small, Moda has the set for you to enjoy cool drinks in the sun or a fine dining night-time meal.
With one heatwave behind us and more to come the time has never been better to take advantage of some of our scorching hot deals with discounts of up to 20% off. With plenty of our top picks in stock and summer delivery now is the time to get prepped for that next heatwave and enjoy some luxurious alfresco gatherings with friends and family while the kids are off school.
You can enjoy alfresco gatherings in complete comfort all year around with sets such as the TALIA 1G that can see you saving a whopping £1050, a fabulous modern set that includes a gas-powered fire pit in the centre keeping everyone warm day and night. Using a Ropetek weave the TALIA is a brilliant new take on rattan furniture. Planning on a barbeque brunch? Take a look at Moda's extensive range of firepit accessories to complement your furniture set, whether it's decorative or practical, there's plenty to see you enjoying some well-cooked burgers, ribs and sausages throughout the warmer seasons.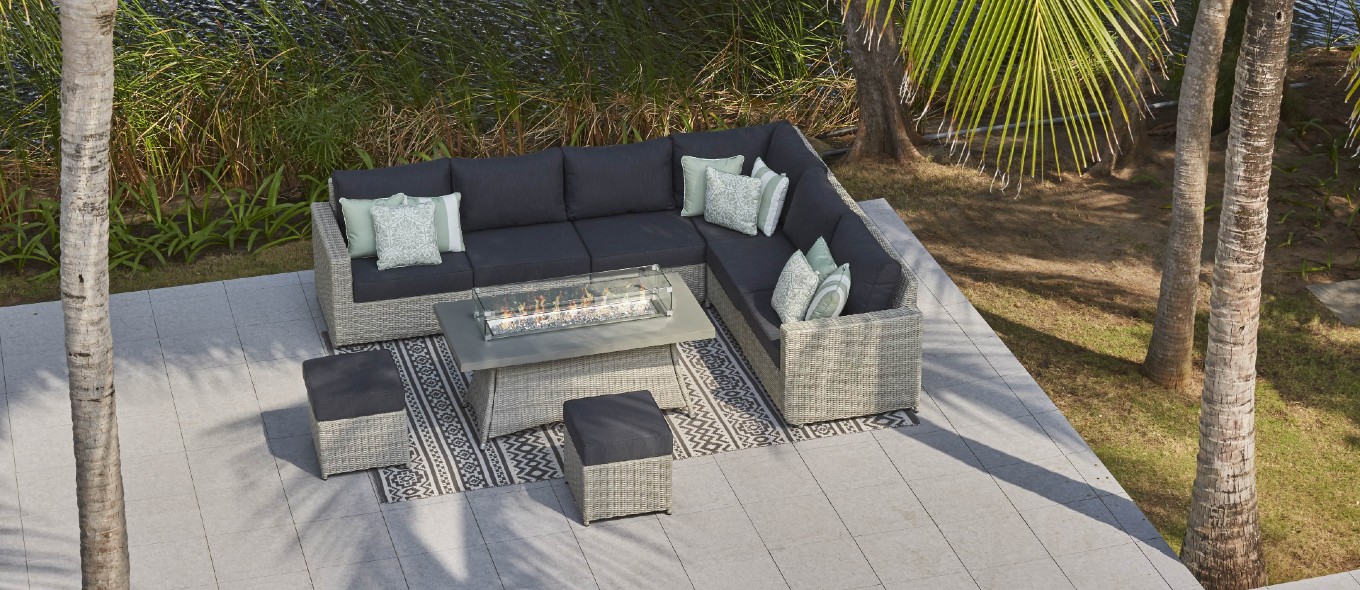 Why not put your feat up and enjoy the sun in a super cosy reclining seat with the HALO 4F that can see you saving £970. With the Halo 4F you can enjoy coffee, zestful cocktails and flavoursome snacks in even more comfort. Like the TALIA the HALO 4F features a central fire pit in the coffee table and 8mm toughened safety glass that will stay looking brand new. Check out the HALO range for near endless combinations of sofa's, tables and footstools to complete your garden, patio or balcony.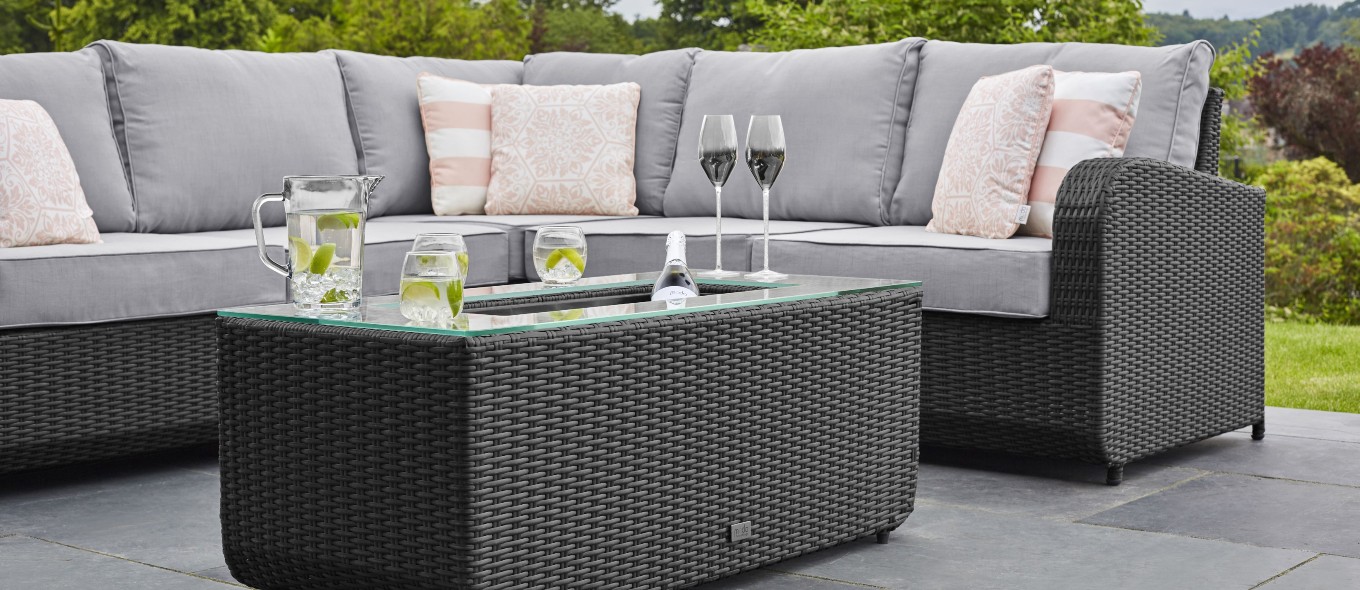 Try out the perfect blend of craftsmanship, design, comfort and style with the LEDBURY 10A coming with our 7-year guarantee and available in a variety of configurations, why not check out the LEDBURY range to find the configuration for you. Or impress your friends with some cool refreshments straight from the table with the LEDBURY 10B, our set featuring a redesigned coffee table with a drink's cooler in the centre, so you never have to go far for a refill to quench your thirst.
Save £500 on both our LEDBURY sets now on offer this summer.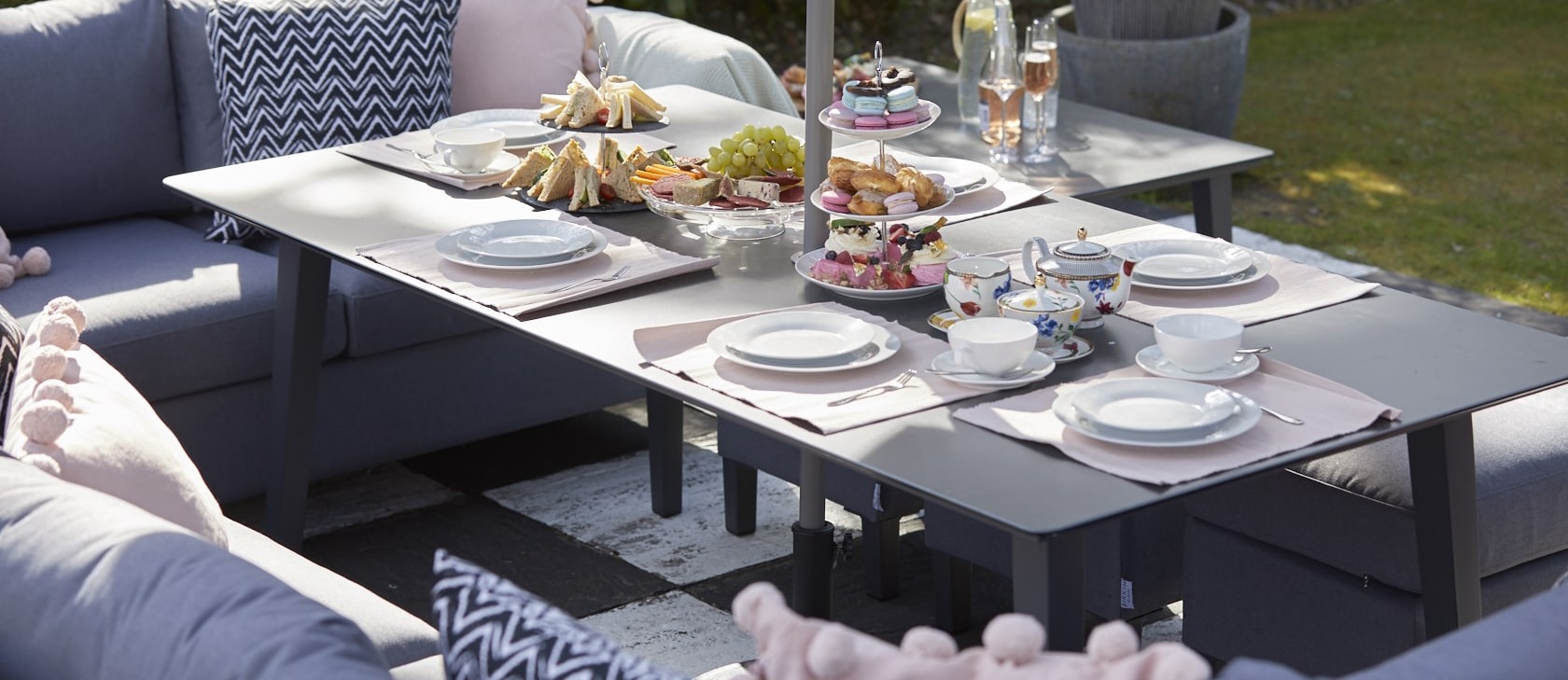 Invite everyone over for a high-end dining experience and save £650 with the BIRKIN 2U, reflecting the comfort of indoor furnishings this outdoor set from Moda has level 5 UV resistance to protect the funiture and with the large parasol included, you and your friends and family will be comfortably shaded when the sun really gets going.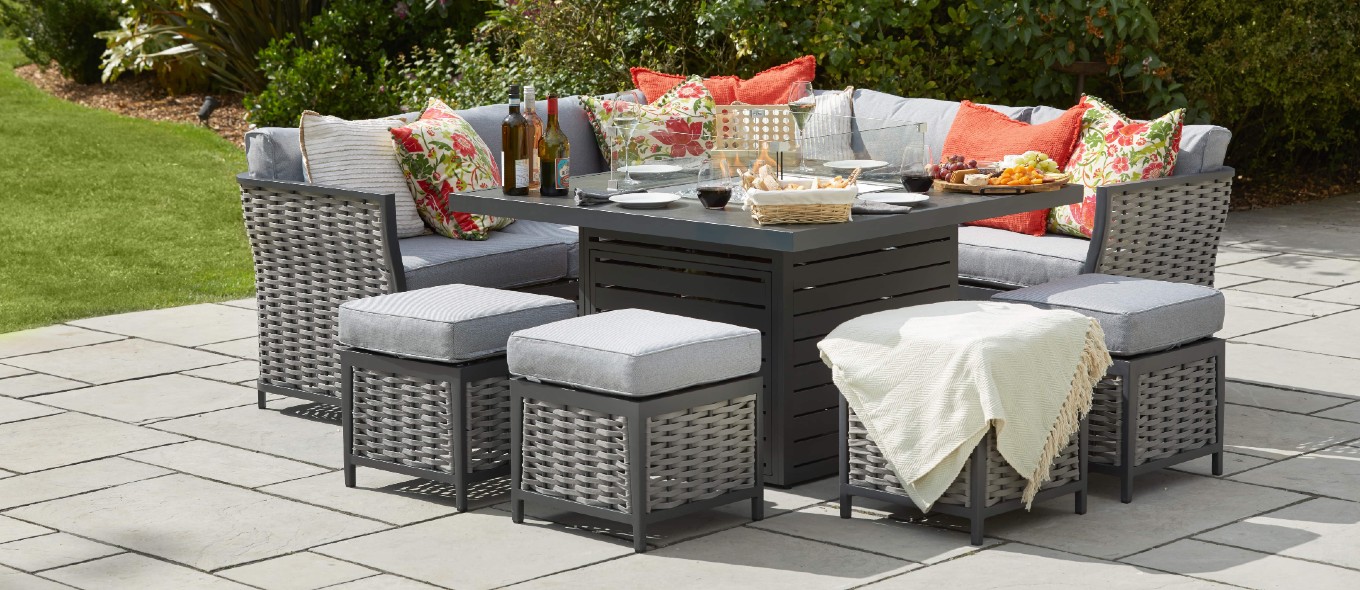 Visit a showroom today or browse online to have a look at our fantastic range and offers. There's never been a better time to enhance your outdoor living space with Moda.