Which type of fire pit table suits your garden?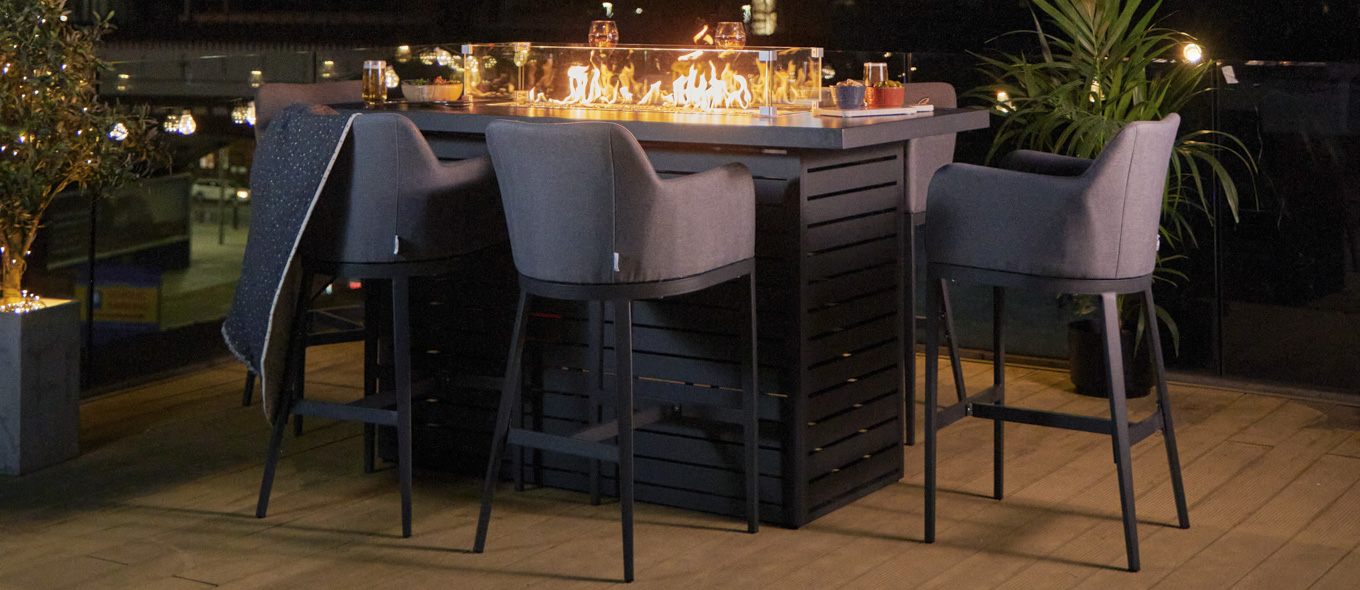 A Moda fire pit table is a fantastic addition to any space and will help transform your garden into a hub of activity for everyone to enjoy this season. Whether it's just you and your partner or a whole host of family members, our range of different options is sure to accommodate any sized party. Here at Moda, we're passionate about helping people make the most of their outdoor living spaces and acknowledge that a little guidance can go a long way when it comes to choosing the perfect fire pit set you can enjoy for years to come.
Gas or charcoal?
Moda specialises in two different types of fire pit table, gas and charcoal. The two questions we normally get asked are 'which one should I go for?' and 'what's the difference between the two?'. Our charcoal fire pit tables are perfect for those who like to socialise regularly. They come with one or two inserts depending on your chosen table which can be used as either a barbeque for griddling or a cooler for storing cans and bottles. Simply top them up with coal or ice depending on the occasion and let the good times roll.
The pinnacle of style and practicality, our gas fire pits are ideal for people who like to make a statement in life. Your new table will act as the main focal point within your space due to its stunning aesthetics whilst also serving as completely functional thanks to its innovative fire pit feature. Whether you're snuggling up with a loved one and a mulled wine on a cold winter's evening or cooking for the masses come summertime, Moda guarantees everlasting memories will be created around your fire pit table for years to come.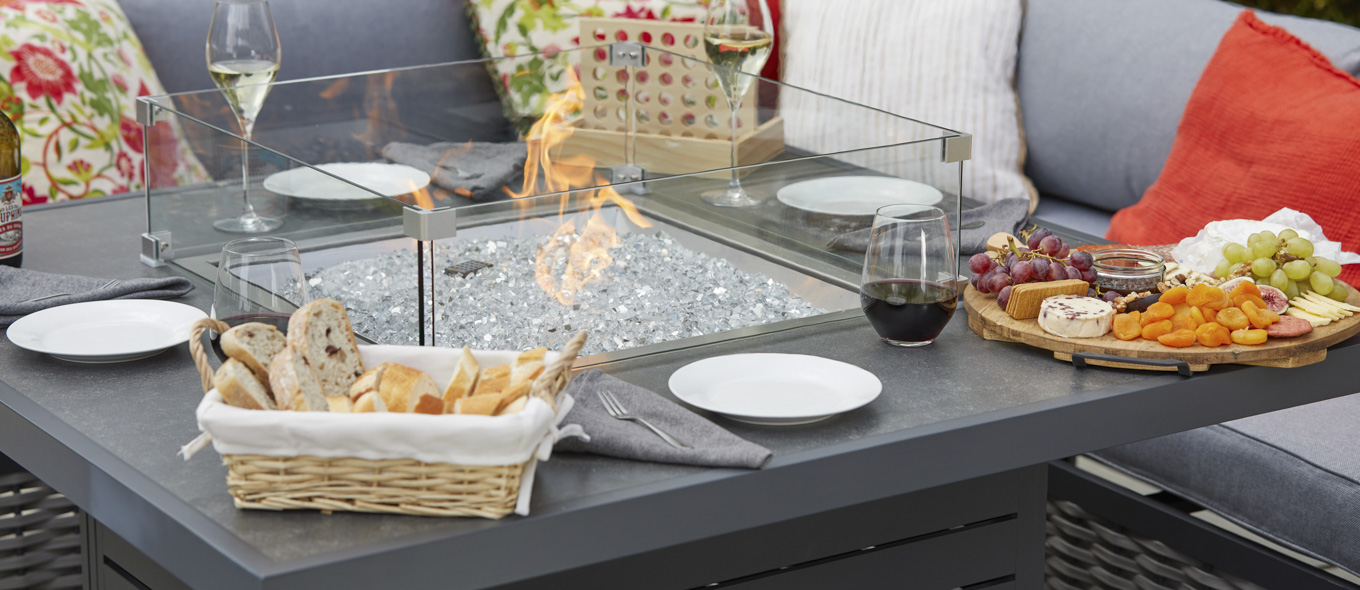 Two's company
Get inspired to celebrate a romantic fire-lit dinner EVERY evening with the aid of a cantilever parasol to help keep wind and rain at bay. The heat from the fire pit will generate enough warmth to ensure you're kept nice and toasty throughout the cooler evenings, whilst the addition of a griddle means you can enjoy an autumnal barbeque whatever the weather. Raise a glass of wine and snuggle up around The Eton dining table with fire pit which comfortably seats up to four guests whilst also being compact enough to fit into a smaller garden. The table offers plenty of room around its fire pit insert so you can comfortably serve a whole host of dishes whether you're entertaining one or three other people.
Revamping a project
If you were inspired to create a backyard bar area like thousands of other budding grand designers this lockdown, why not consider vamping it up with a stylish fire pit bar table. With seating for up to six people, there's plenty of space to host an alfresco dinner party or to simply enjoy alone with a loved one. The Birkin 6G (featured image) will take you from early evening through to nighttime allowing you and your guests to luxuriate in the great outdoors until late; settle in and enjoy the moment.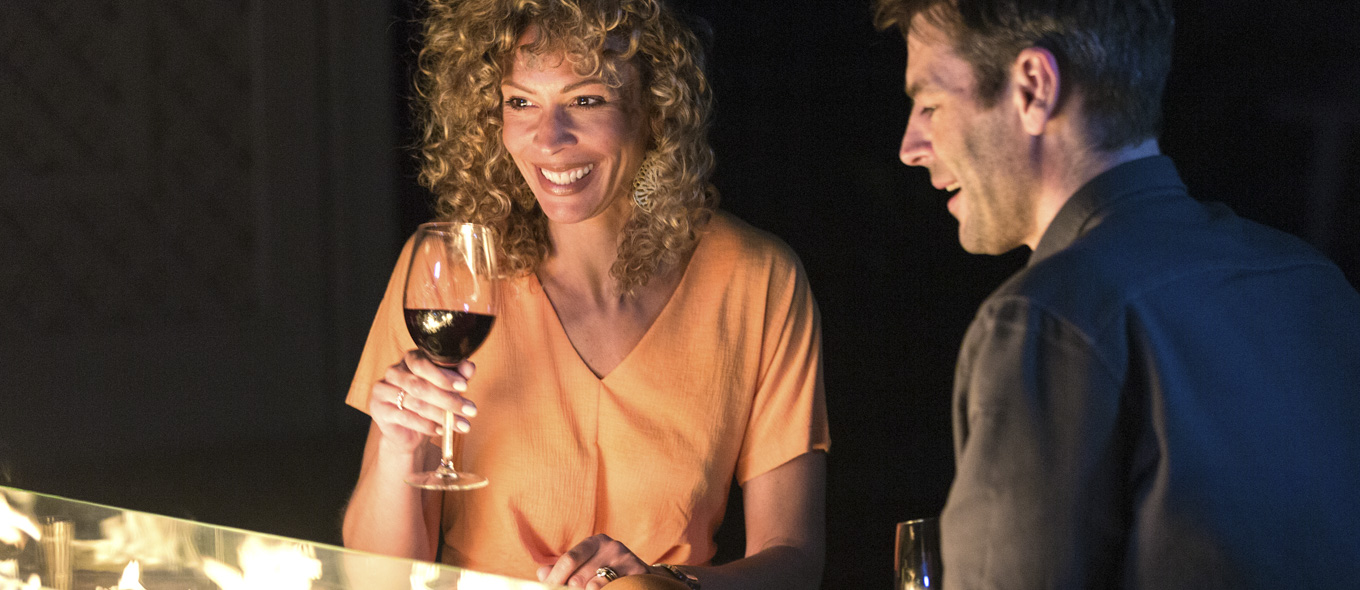 Autumnal barbeque
Autumn is the perfect time to be hosting a family barbeque, especially if there are little ones involved so you can introduce them to activities relating to the time of year such as marshmallow toasting. The Halo 5K presents two inserts so you can access both a griddle and drinks cooler in one, making all amenities directly on hand so the conversation never has to cease. This stunning set will you from winter through to spring and beyond allowing your family to enjoy it again and again for years to come.
Party time!
Whether it be a birthday celebration, New Year or Christmas time, be sure to impress with a Moda fire pit. Our biggest set is the Ledbury 6E which seats up to fourteen people and comes with two fire pit coffee tables so your party will be kept lovely and warm throughout the evening (and the small hours). Lunching? Get unconventional and consider substituting the coffee tables for a dining one, introducing the concept of an alfresco turkey dinner on the big day complete with roasted vegetables prepared on the fire pit, of course. Don't forget to ask about mixing configurations if you happen to be interested in blending two different sets; anything is possible with Moda.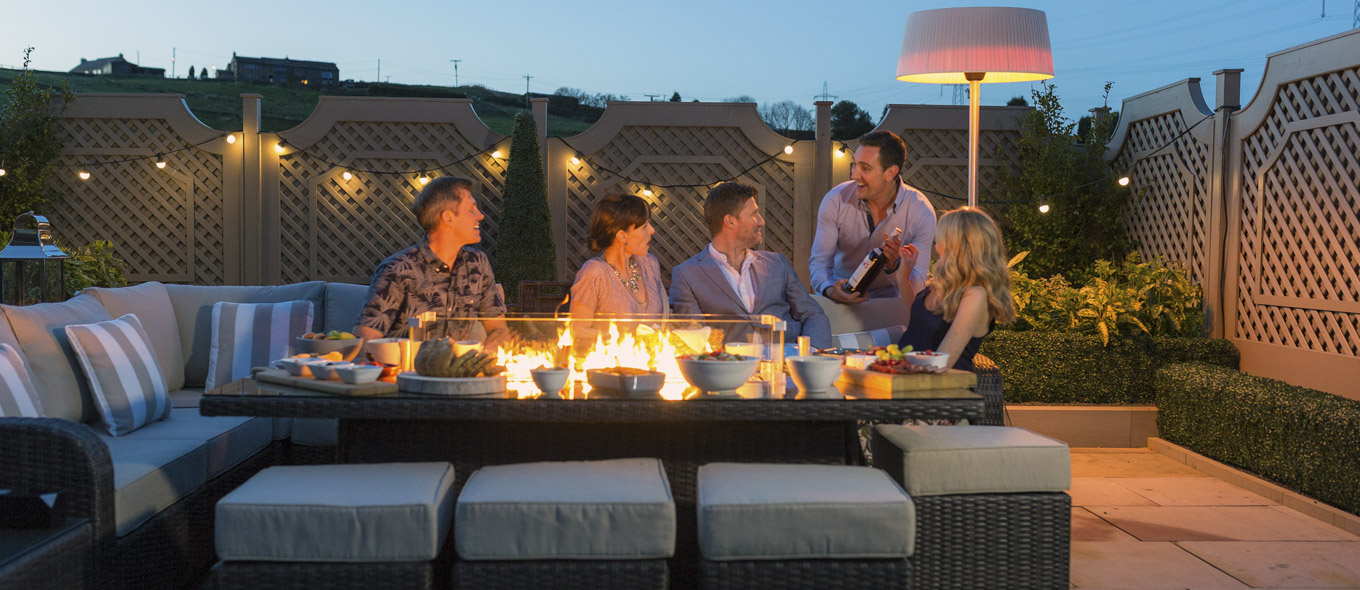 Dining or corner sofa?
There are so many options when it comes to outdoor living; ultimately, it's what we're passionate about here at Moda. Choosing a set can prove difficult but we're here to make your shopping experience a little less stressful. Posh dinner party? A more formal choice would be the luxurious Turnbury dining set which seats up to ten guests but, if you're after a more casual supper, revel in the prospect of sinking back into the cushions of the Talia 1G as you gaze into the fire with your feet up. There really is something for everyone, and, with various tables shapes, sizes and features, our dedicated team are ready and waiting to help turn your dreams of the ideal outdoor space into a reality; it's what we do best.