Garden Renovations
The lockdowns of the past 18 months have provided a wonderful opportunity to focus on DIY tasks and home renovations. As you sit back and enjoy your newly refurbished interiors, remember it is important not to neglect your garden! With Moda Furnishings' help, ensure that your garden is not an afterthought but a striking and versatile extra room of the house to accommodate both relaxing and entertaining. Lockdown has highlighted the benefits and enjoyment of outdoor living, so as we move towards autumn, keep up the momentum and transform your outdoor space to suit all of the family's needs for cosy evenings 'out'!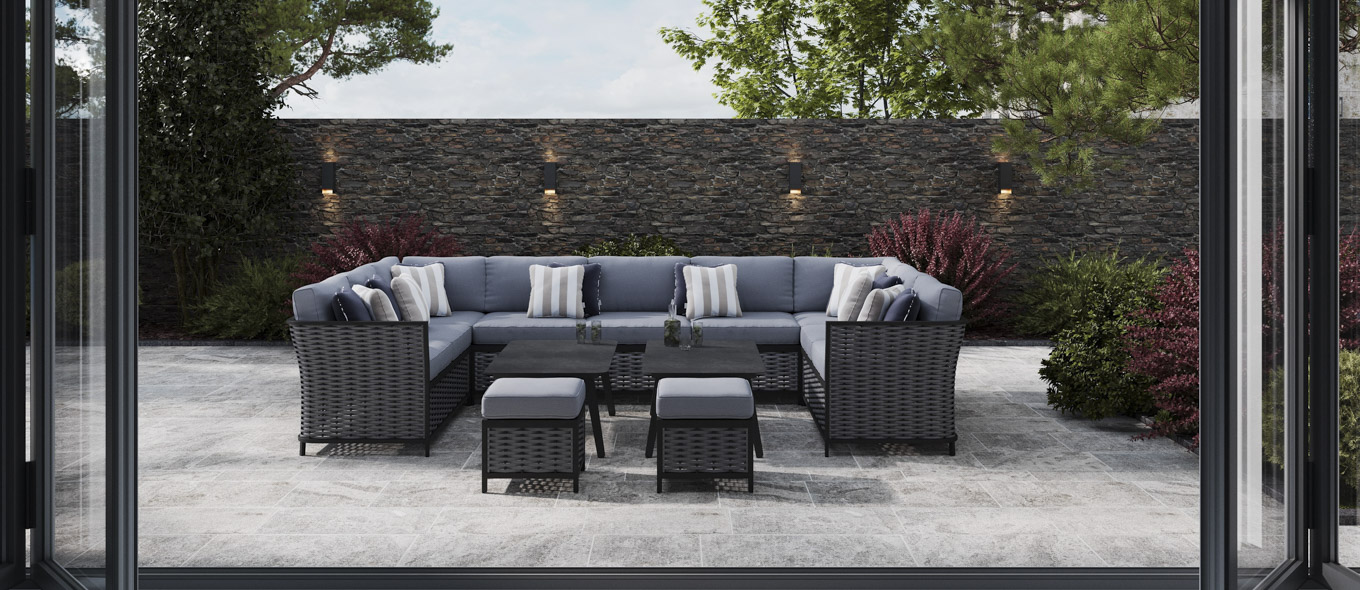 Impress guests with the TALIA sets, constructed using soft-touch PVC Ropetek™ that combines a hand-woven rope style with a sturdy aluminium frame and waterproof seating, to create furniture that is both beautiful and functional. The TALIA 5A U-shaped sofa is perfect for relaxed socialising, complemented by a coffee table which creates a wonderful space for sharing a drink with friends.
Introducing a fire pit is an excellent way to enjoy your garden space year-round, so why not try the LEDBURY 1G corner sofa with a gas fire pit dining table to keep warm, or get experimental with cooking outside the kitchen. This set is available in multiple configurations so that you can make it a perfect fit to suit your party size. Covered by our 7-year guarantee and available in a range of 5 colours, this is a wonderful investment to create a consistent colour scheme from indoors to outdoors which beautifully complements your interior decoration. Explore the rest of the LEDBURY range to find the set that is right for you.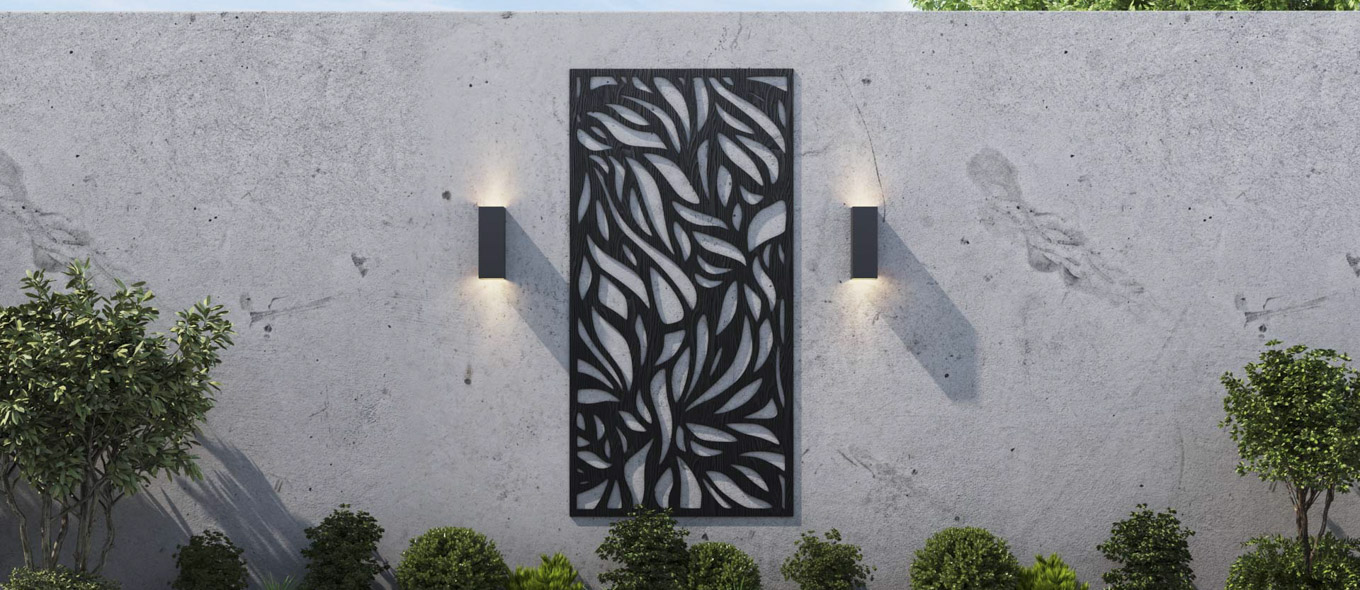 Unattractive walls needn't interrupt your garden, treat them as you would inside your home with our KARINA decorative screens. Available in three sizes and different shades they are the perfect antidote and will remain untarnished due to their all-weather quality.
Visit a Moda Furnishings showroom or browse the collection online to explore the vast range of options for your garden renovation. With free delivery nationwide by our dedicated in-house delivery team, there is no better time to give your garden the luxury treatment that it deserves, and turn it into a haven that complements the rest of your home.