How To Make A Balcony Just As Relaxing As A Garden: Garden Decor For A Balcony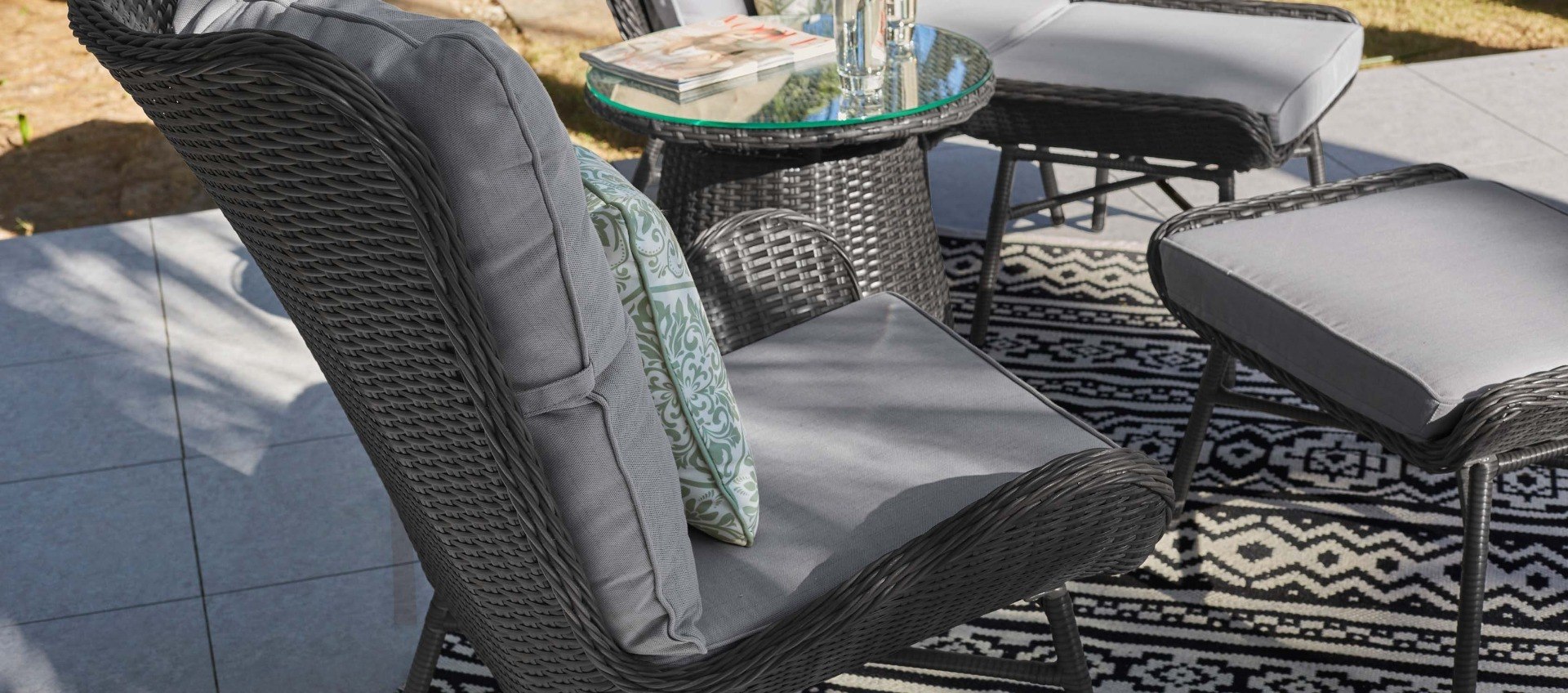 If you live in an apartment in the city, you may feel a pang of jealousy for those in the suburbs who get to relax in a nice garden. Although you might not have the same amount of room, you can still turn your balcony into a calming space you'll want to spend time in. With a few smart furniture choices and tricks to set the mood, you can still make the most of your balcony and create your own little self-haven.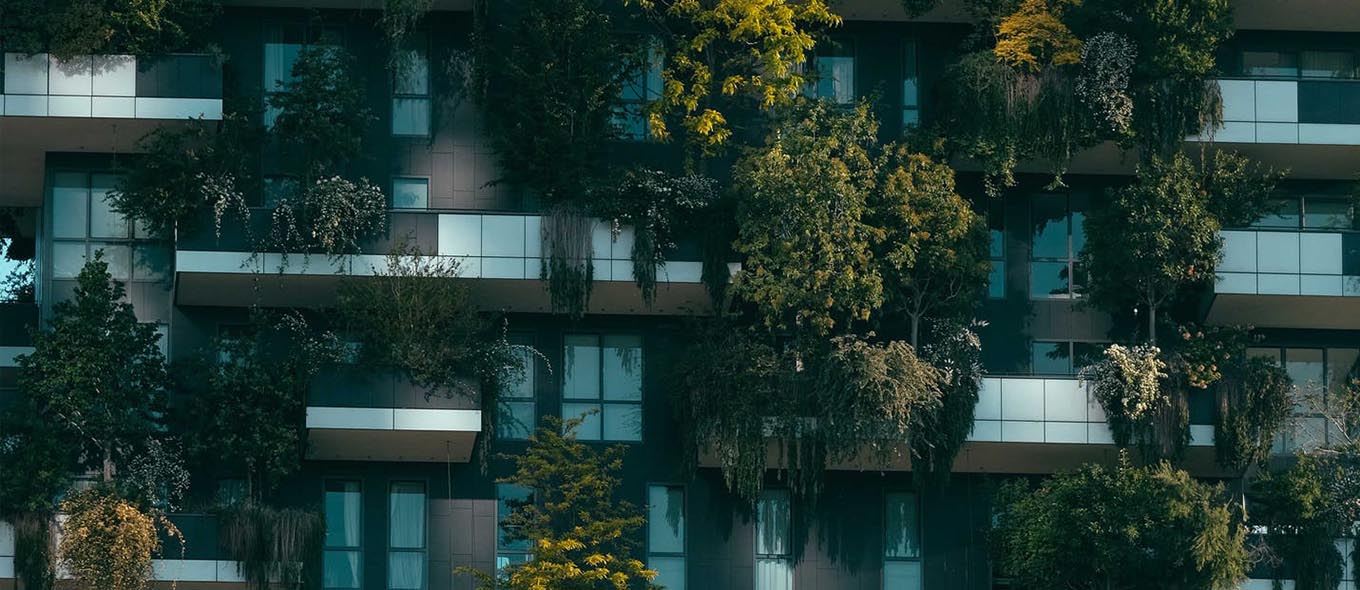 Bring Nature To You
Living in a concrete jungle doesn't mean that you need to be completely bereft of nature. One of the first steps in making your balcony just as relaxing as a garden is to bring key features of a garden to you. Although you might not have the lush green lawn or a hedge, you can still make your balcony feel like a mini garden.
Liven up your balcony with rattan planters and small potted flowers. If you're strapped for floor space, then a hanging basket with geraniums or petunias will liven up the place. These can be hung on a hook on the ceiling or you can find a balcony planter to hang over your wall or railing.
If you feel you're missing out on having a vegetable patch in the suburbs, in your city dwelling, many herbs like dill, basil, and mint grow in small shrubs which can easily fit in a pot on the balcony. You might not be able to grow your own food, but at least you can season it! That said, vertical gardening is growing in popularity so you may be able to track down a small set to grow a little harvest of fruit or veg.
If you don't have green fingers or don't see yourself being able to maintain real plants, then fake plants are always a good option. One perk of having a balcony, and opting for fake plants, is that you get to avoid swarming insects and pests! There's also the added bonus of fake plants being in bloom all year!
To compensate for the lack of grass, you can add a touch of green to your balcony with colourful scatter cushions.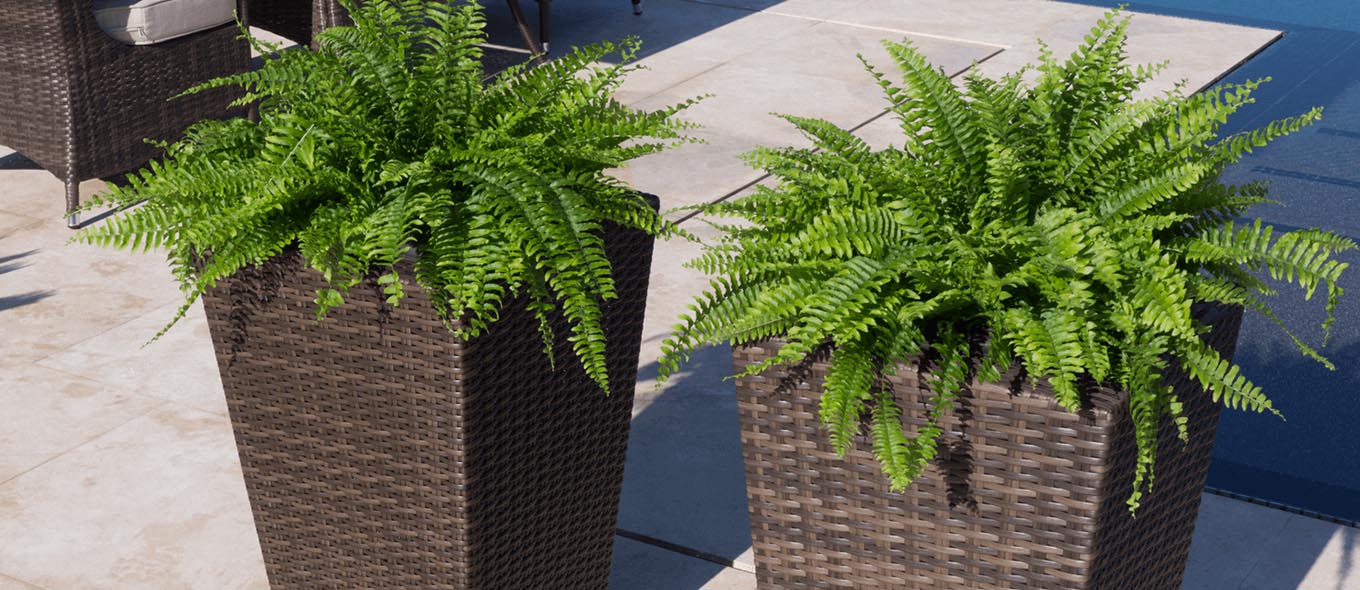 Set The Mood
Your apartment doesn't have to be all doom and gloom, and garden decor for an outdoor balcony can help recreate the feeling of relaxing in a big garden.
One of the best parts of having a garden is the access to direct sunlight, which isn't always accessible on a balcony that is shaded by other buildings or sitting underneath the apartment above! This means that you have to take it upon yourself to brighten up the place!
You can add some warm lighting with a funky solar-powered upright lamp or a slim table lamp. Some string fairy lights never go amiss if you want to add a casual, fun feel to your outdoor balcony decor.
When it gets dark, some candles will help set the mood and illuminate your space; just be sure to blow them out fully before going back inside. Scented candles are a step up from plain tea lights to help you relax. To make up the lack of a flowering garden, try floral scented candles like rose, sage, and chamomile, which are all soothing scents.
A small outdoor heater will be appreciated during chilly evenings outside and adds a cosy touch to any space.
For small gatherings, a LED speaker can provide the tunes and ambient music, so long as it's kept at a respectable volume, and the party doesn't go on all night!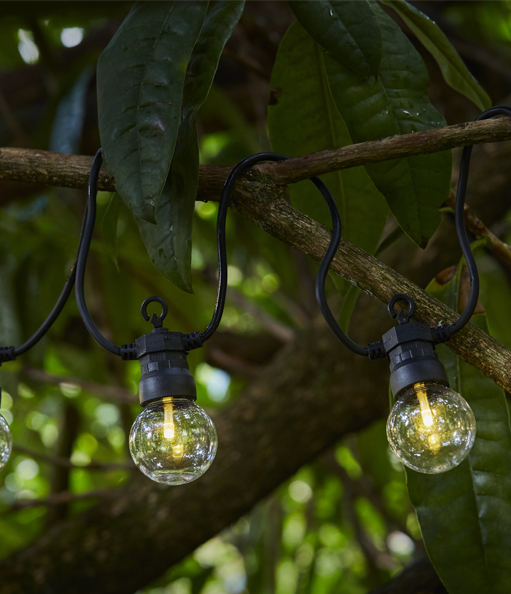 Be Smart With Your Space
You might not have enough space for a large dining table, but you should be able to fit a few people comfortably onto your balcony patio furniture. Too much furniture and clutter can do the opposite of help you to relax! You don't want to step out and feel overwhelmed, which is why it's best to try to find outdoor balcony furniture with double uses and that don't take up much space.
A Bistro set is comfortable and space-efficient for dining alfresco on the balcony. Up to four people can dine at this set, provided they're comfortable sitting on the footstools. The footstools can replace the need for a sunlounger as you can put your feet up and relax.
To save space, you can skip out on getting a separate drinks cooler, and opt for a table with a built-in cooler. This tip, in particular, will help make your balcony just as relaxing as a garden as you won't even have to stand up to get a drink, or worry about the sun making them warm!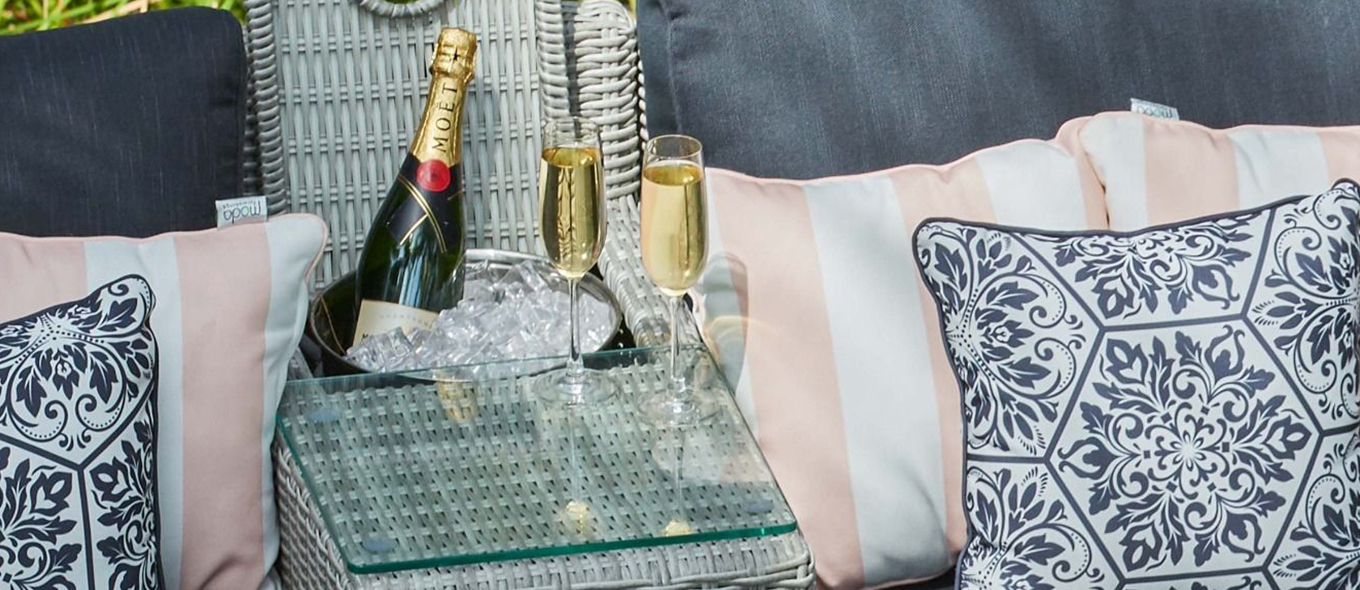 Opt For Cosy Pieces
Just because you might not have the space for large corner sofas or big sunloungers, doesn't mean you need to sit on uncomfortable balcony patio furniture. The default for outdoor balcony furniture is often cold hard benches and plastic chairs, but it doesn't have to be that way! When picking balcony decor, think soft and comfy.
The small Henley sofa is covered in a thick cushion you sink into when you sit down. Three people can fit on this couch, and it comes with two footstools which are also cushioned. Even if you don't go for this set, some scatter cushions will bring more comfort to any outdoor furniture set for a balcony. Drape a fluffy blanket over your outdoor seating to reach for when it gets cold!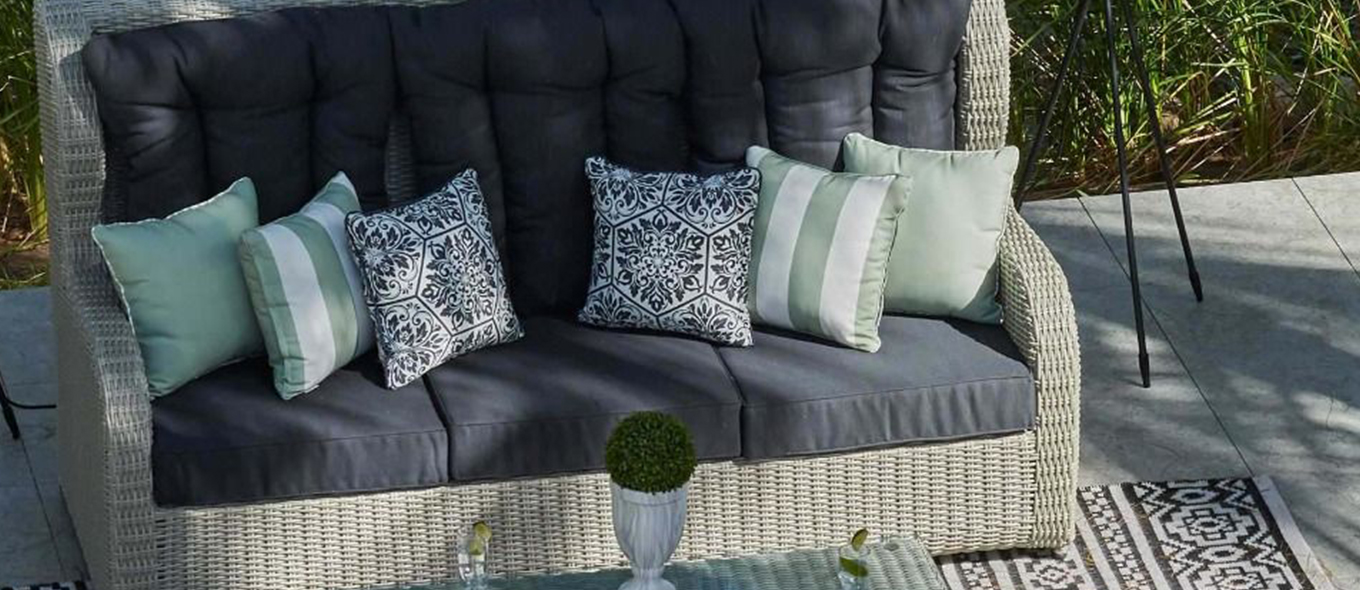 Prepare In Advance
The final tip on making the most of a small balcony to make it just as relaxing as a garden is to prepare in advance, so you can schedule a time to chill out.
If you're dining alfresco or having guests over for drinks, then a sure way to enjoy yourself is to have the food prepared beforehand. This way the evening will go smoother if the food and drinks are already prepared. Light bites like salads, couscous, and sandwiches are quick to make in advance and can be safely stored in the fridge until they're needed. With everything prepared you can just stay on the balcony and enjoy the moment.