Moda's Black Friday Sale is on!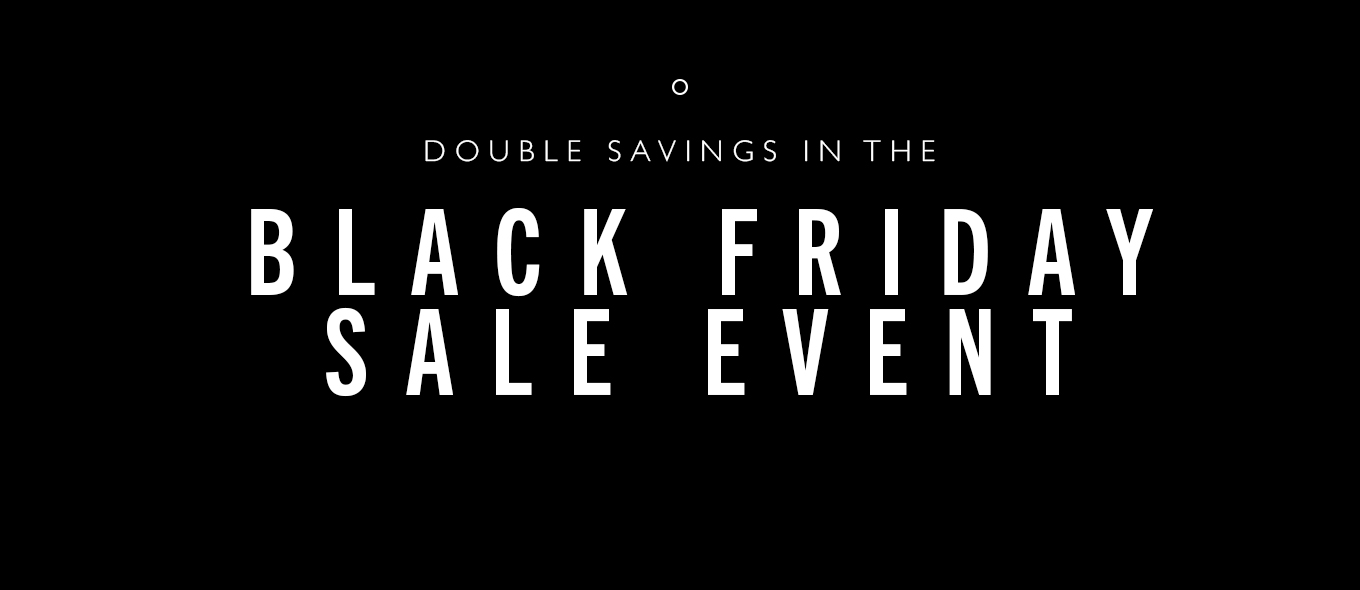 Get your garden set for entertaining friends and family this November with Moda's Double Savings Black Friday Sale. Offering 10% off on a whole range and an additional 10% of Sale products from 22nd – 29th November with the code BF10, there's something for everyone to enjoy this Black Friday.

Looking for the perfect blend of comfort and style? Why not sink into the welcoming embrace of the Birkin 1K Corner Sofa with Square Rising Table and save £495. Fitted with an all-fabric weatherproof design with pairing benches and a dual height ceramic glass rising table, this versatile set is designed for all occasions.
Why not save £370 on the Halo 5B U-shaped sofa and coffee table which perfectly blends both style and comfort. Utterly flexible, this modular, reclinable sofa can be configured in a number of ways and seat up to 11 people. Alongside the combination of two drinks cooler coffee tables, it's perfect for relaxing with friends and family in the spring months.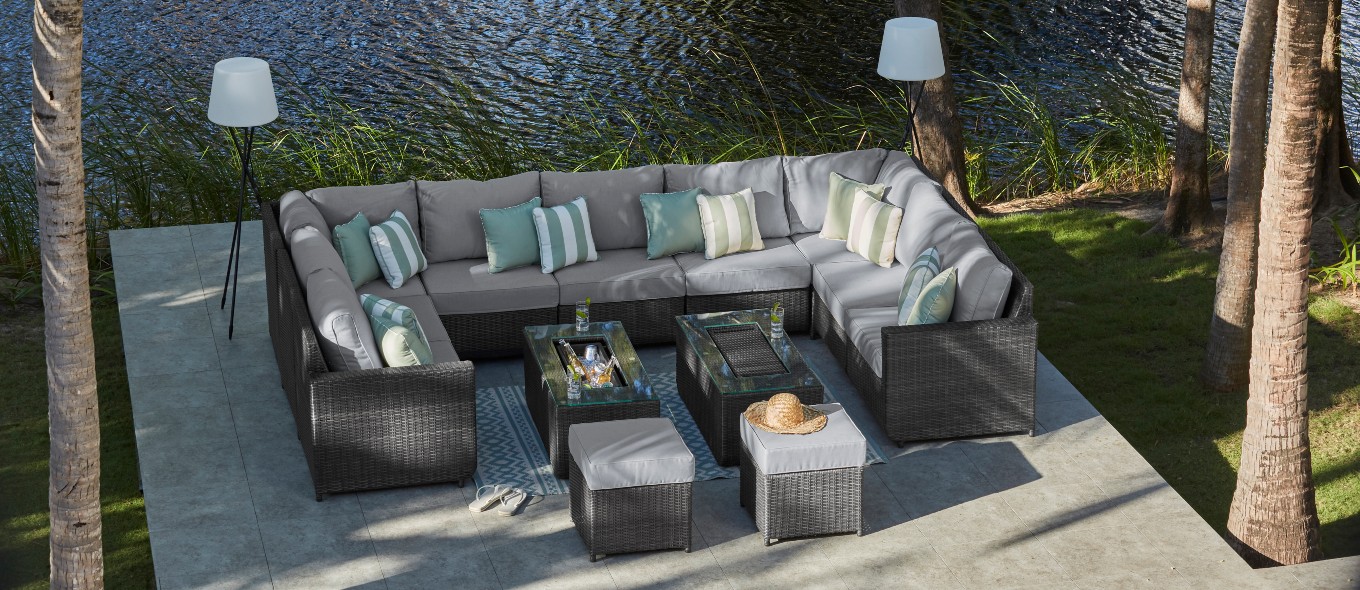 A real asset to gardens of any size, save £277 on the serene Ledbury 1C Corner Sofa. The perfect blend of craftsmanship, design and comfort, this set is extremely practical and can be configured in multiple layouts. Complete with drinks coolers set into the coffee table, it's ideal for either entertaining friends or simply enjoying a quiet moment to yourself. The high backs, wide armrests and deep filled cushions with dual-density foam also ensure that you benefit from the ultimate support alongside comfort. Available in a range of coloured weaves, you can blend your indoor and outdoor schemes seamlessly.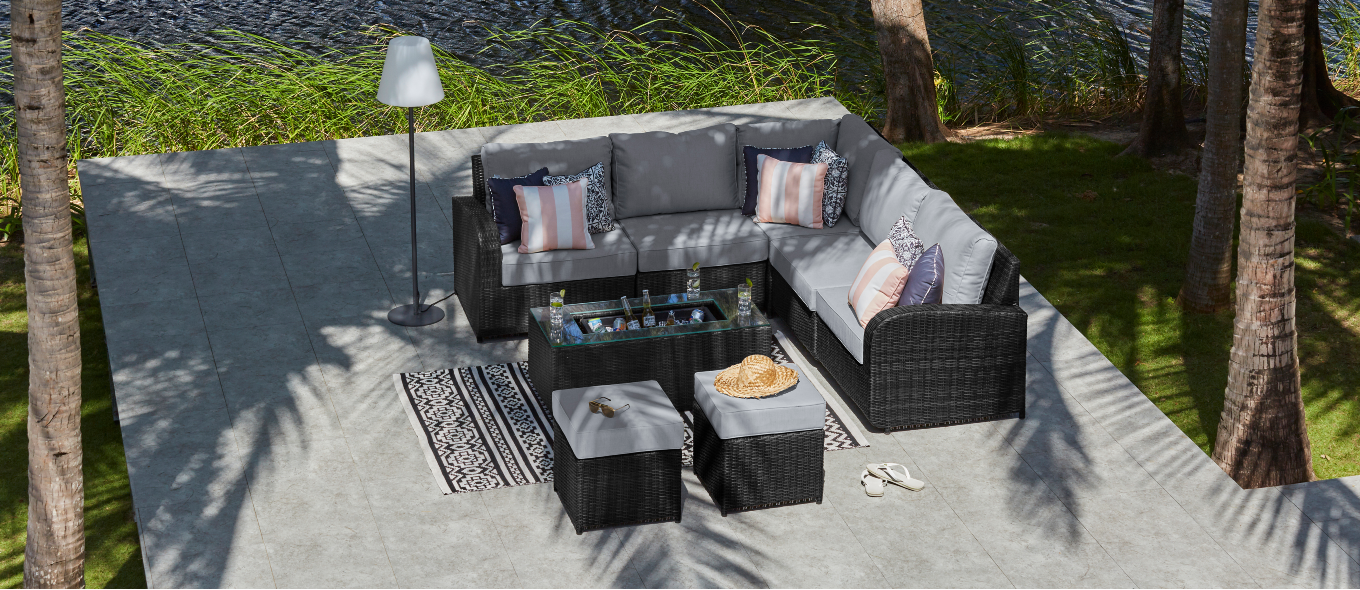 The Gas Pyramid Patio Heater brings a new dimension to outdoor heating. With its uniquely visual flame, it provides heat to every direction. Equipped with everything from its high-quality polished steel frame with steel paneling and Quartz glass tube to its easy-to-manoeuvre wheels, it has everything you need to enjoy the evenings for longer in the colder months. Save £48 and keep your garden warm all year round.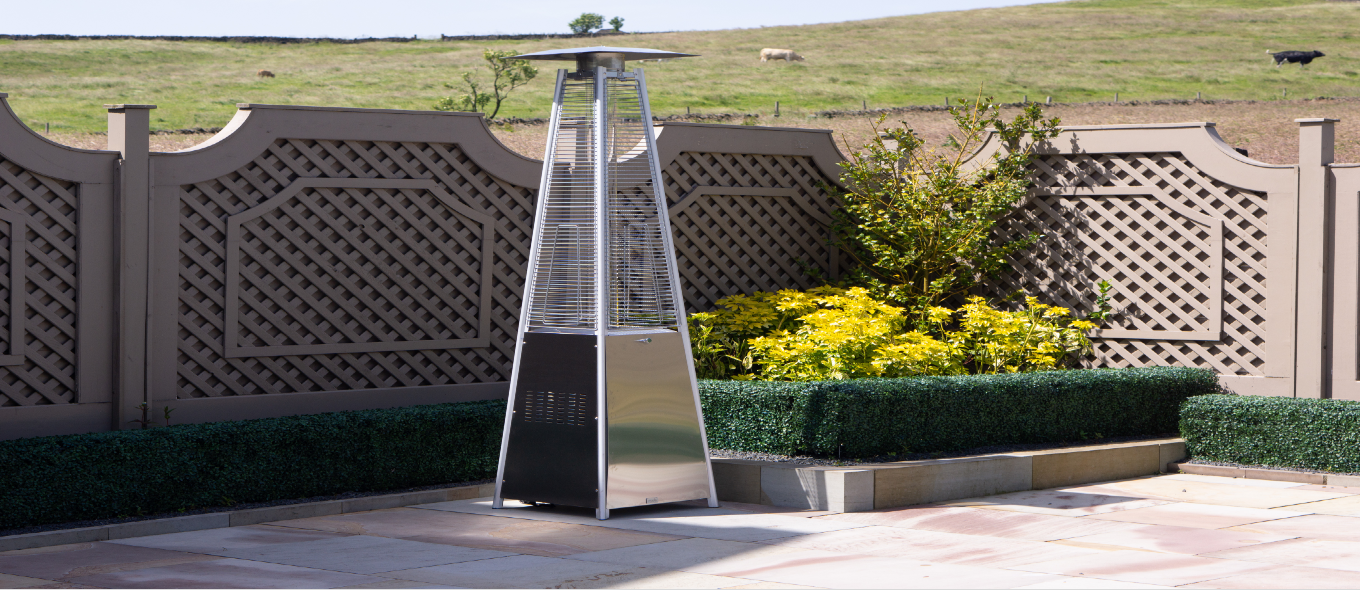 For more information either visit one of our showrooms or call one of our outdoor experts so we can find the perfect set for you to complete your outdoor space this November!