Moda's August Bank Holiday Sale is on!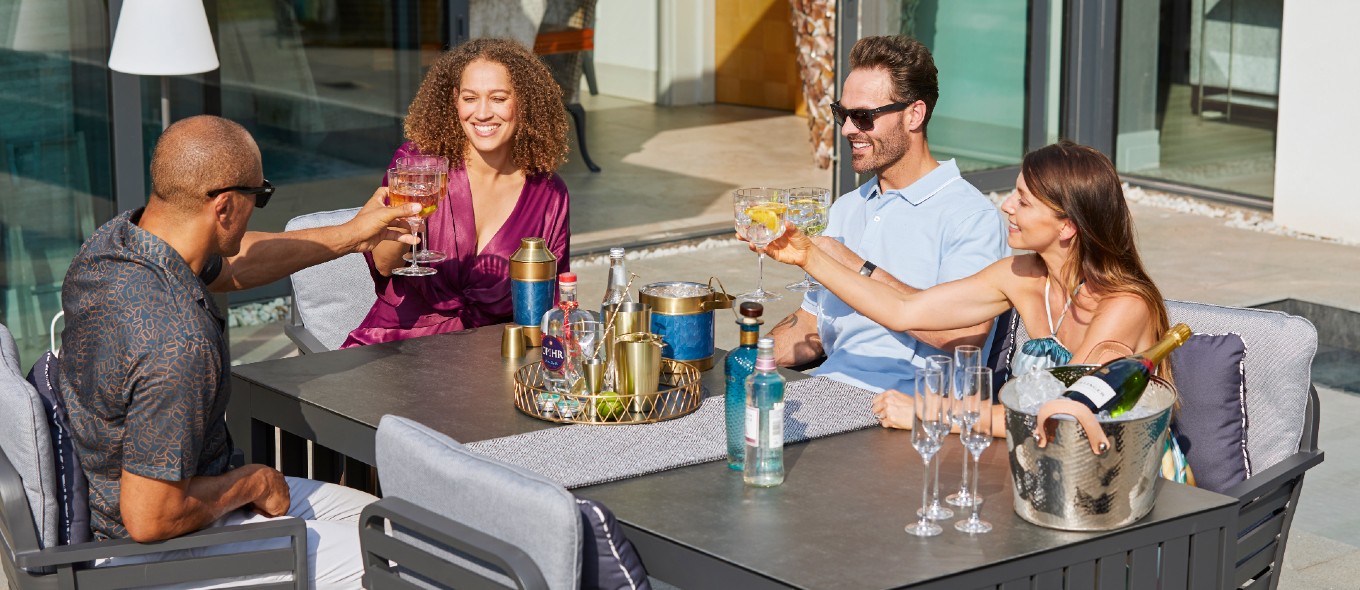 Moda's August bank holiday sale is here, and we've come up with some fantastic offers that can see you saving over £1,000 on some our most popular sets. So put your feet up on one of our sun loungers or grab a superb outdoor seating set to complement your outdoor space just in time for when the festive season arrives!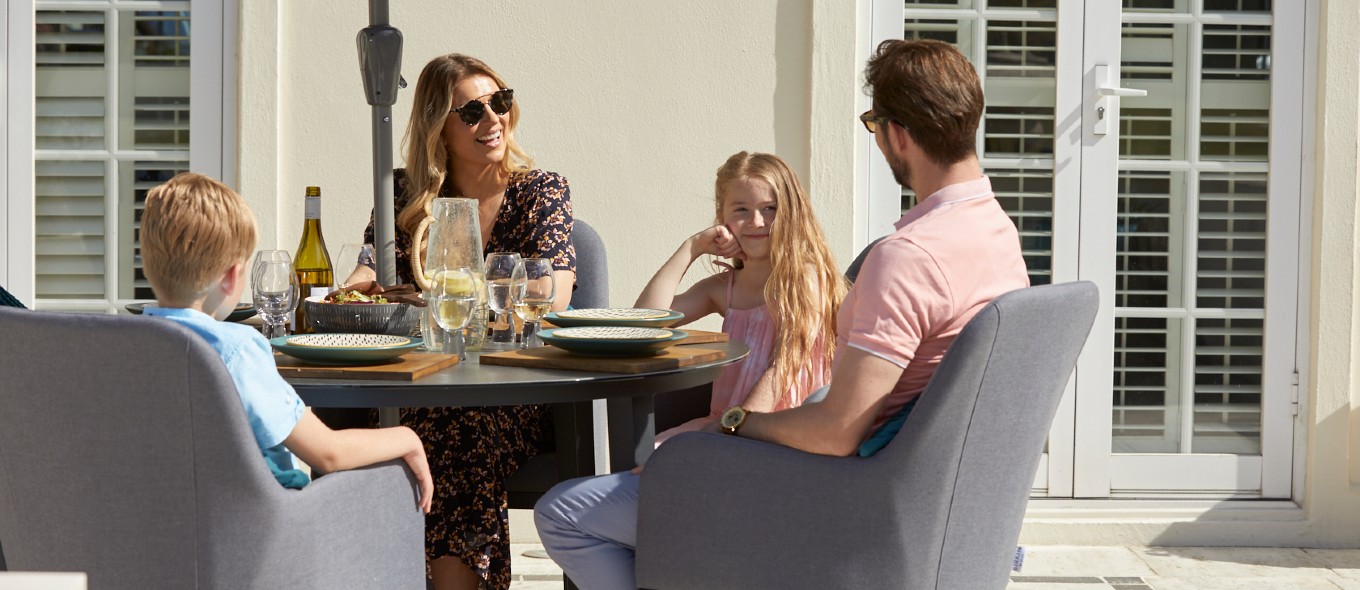 Looking for a little daytime nap in the sun? Our Toscana Daybed combines excellent craftsmanship and design with a modern look as well as functionality. Pop up the hood for a bit of shade and if you're entertaining friends you can reconfigure it into a sofa set with a side table. Save up to £450 on this wonderful piece and get ready to enjoy ultimate comfort with its deep filled cushions and dual density foam.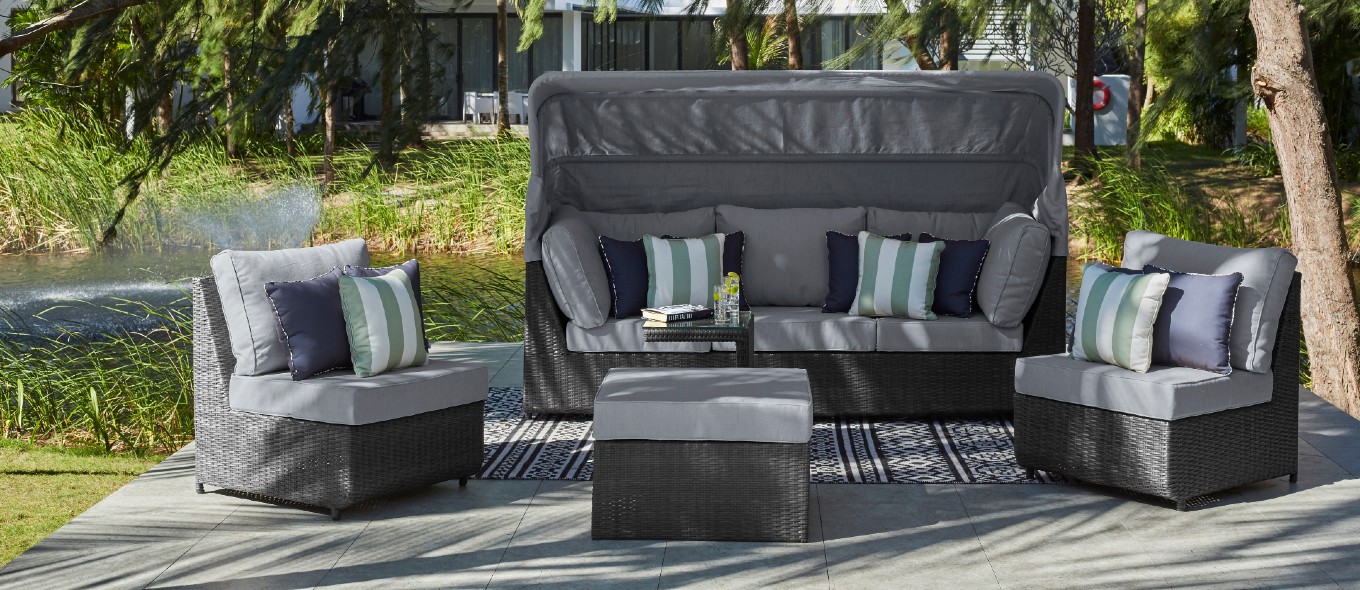 Designed to bring the comfort and style of your living room outside, the Birkin 6R seats up to six people and is perfect for enjoying meals and drinks with friends and family all year round. The durable graphite powder coated aluminium frame combined with the 100% waterproof hydrophobic fabric means this set can be left outside all year and will continue looking pristine long after purchase. In our August Bank Holiday sale, you can save £820 on this set, so you can enjoy food and drinks with friends and family on some deep filled, dual density foam cushions at a great price.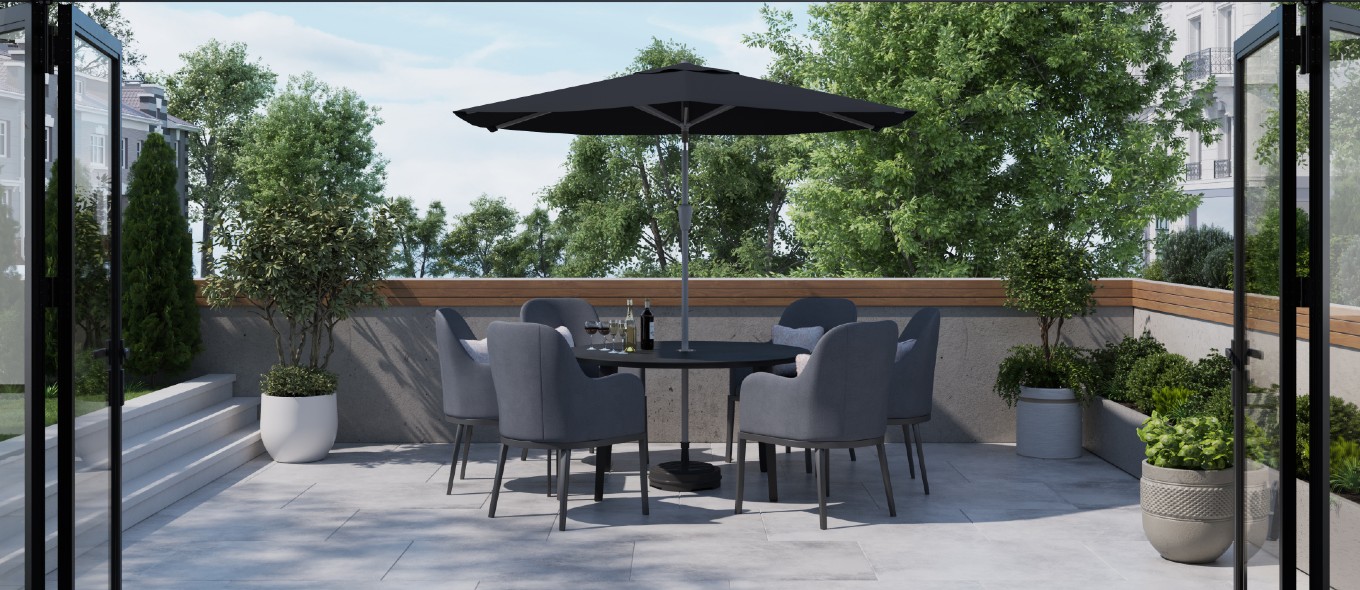 If you're looking for a way to save both space and money, then you're in luck, our Cubo 4 is designed to be compact to maximise your outdoor space and in this month's sale can see you saving £270. Despite its space saving design this set can sit up to eight people comfortably and can be arranged in variety of configurations to suit your garden, patio or balcony. Featuring a large parasol and dual density foam cushions you and your guests can enjoy alfresco gatherings in complete comfort and shade with this practical and contemporary set.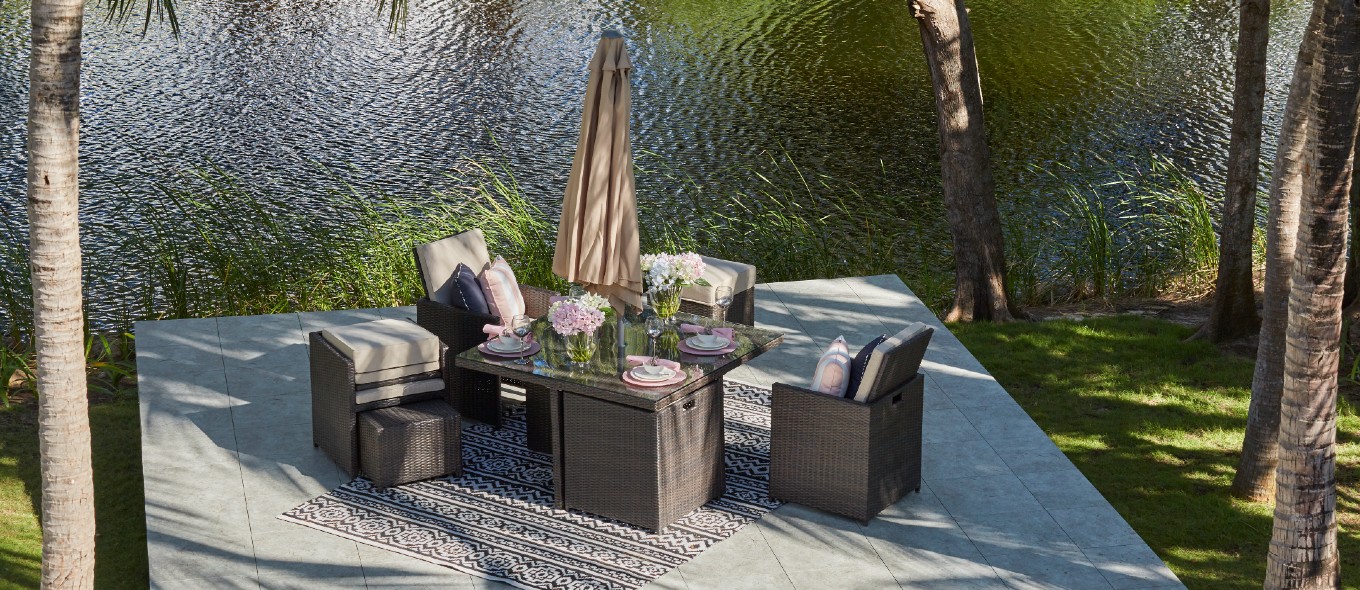 As part of our contemporary range these Talia Sun Loungers are the perfect choice for bringing your outdoor aesthetic into the future. Featuring a soft Ropetek weave that is a modern take on rattan style and a sleek design, you could be forgiven for thinking these sun loungers belong in a 5-star hotel and now you can enjoy them at home whilst saving £550 thanks to our biggest ever August sale.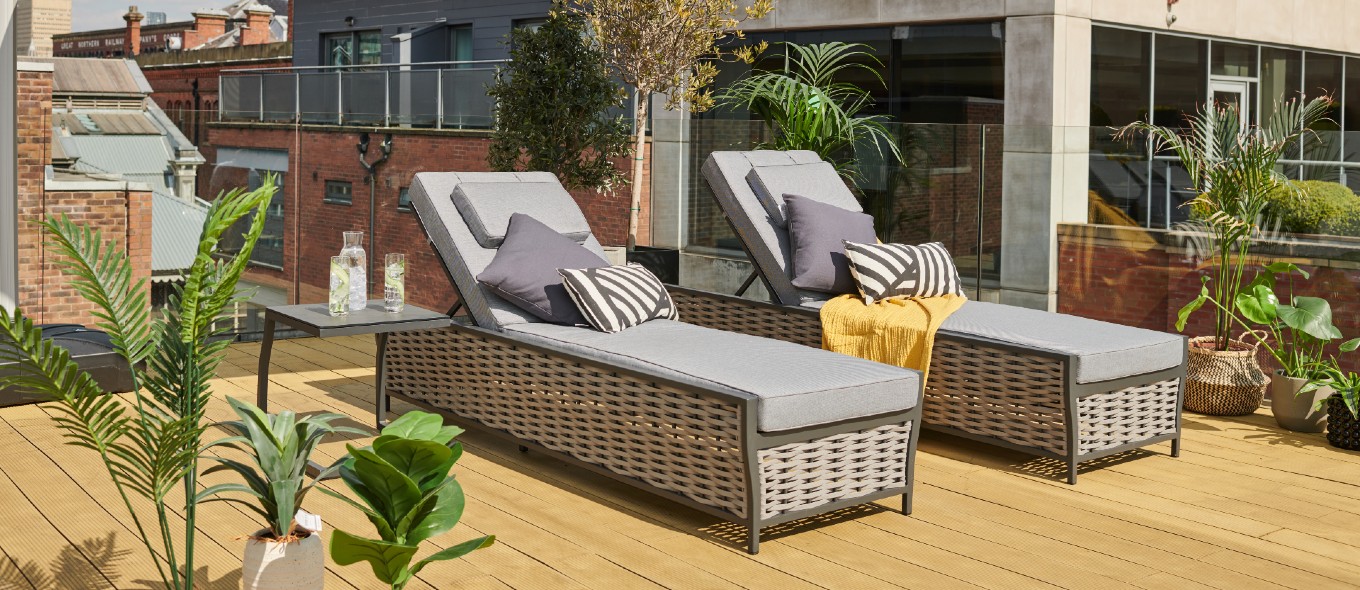 Are you ready for the festive season? With Christmas and New Year not far off, now is the best time to get prepped early for the festivities, in this month's sale you can save a whopping £1,050 on the Salone Bar Table, the perfect choice for drinks with friends and family. Like our other contemporary sets, the Salone Bar Table features a powder coated aluminium frame and 100% waterproof, hydrophobic cushions so it can be left out and used all year round.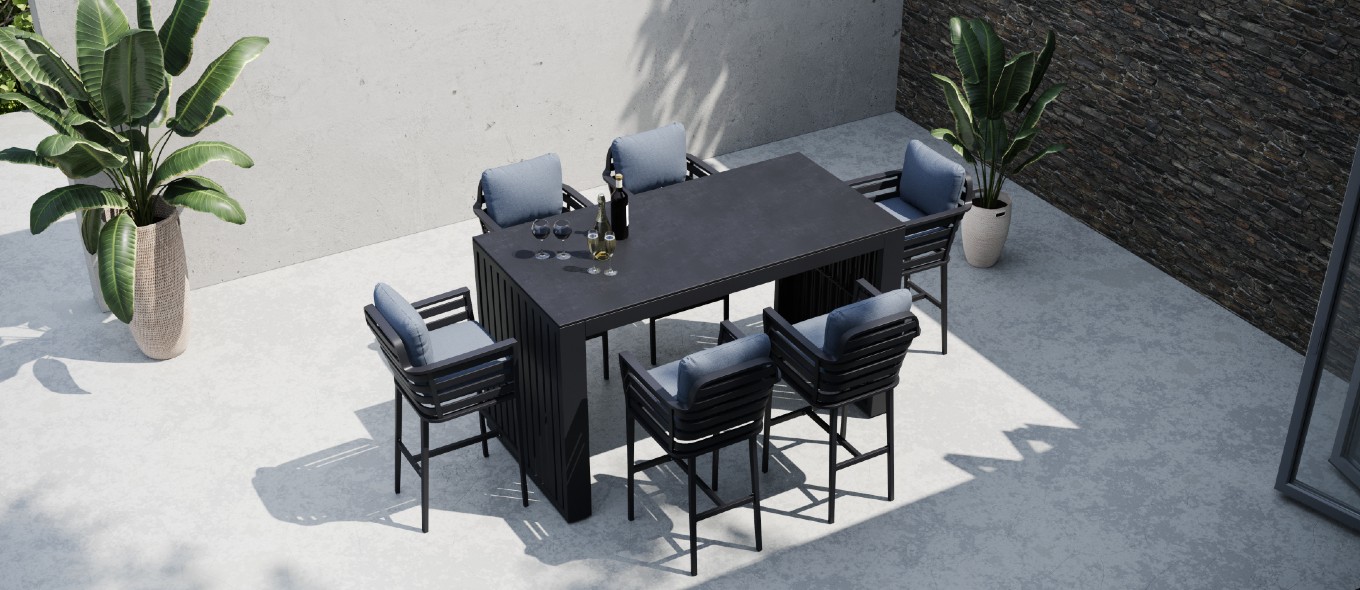 So don't wait, take a look at our sets, visit one of our showrooms or call one of our outdoor experts so we can find the set for you to complete your outdoor space and you can enjoy some fantastic savings.