Reinvent Your Outdoors with Our Water Features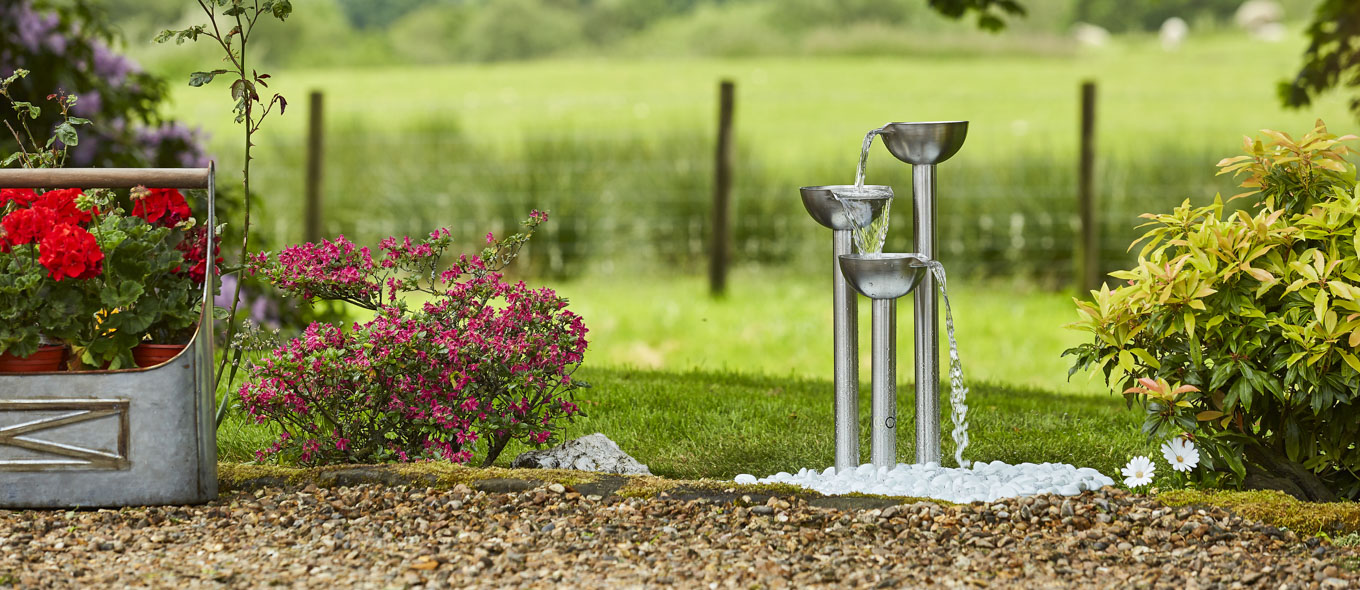 Treat the extension of your home to the ultimate in luxury this summer with our exclusive new range of water features.
Water features are renowned for their calming properties and are guaranteed to enhance your garden or conservatory space. Sit back and enjoy the sights and sounds of these spectacular accessories and reminisce upon holidays past as you take in their sensory delights. Showcase your feature by placing it at either side of the walkway leading up to your front entrance, against fences or simply in the middle of your lawn as a focal point.
Relax with the Nero and truly amplify your outdoors. Add that little extra touch to your garden throughout these warmer months and you'd be forgiven for thinking you were poolside as you listen to the relaxing sounds of the water. Or how about Waves? Your very own miniature waterfall, its classic design is guaranteed to offer a glorious touch to any modern garden; purely paradisiacal, this feature guarantees to offer a stunning aesthetic to any outdoor space.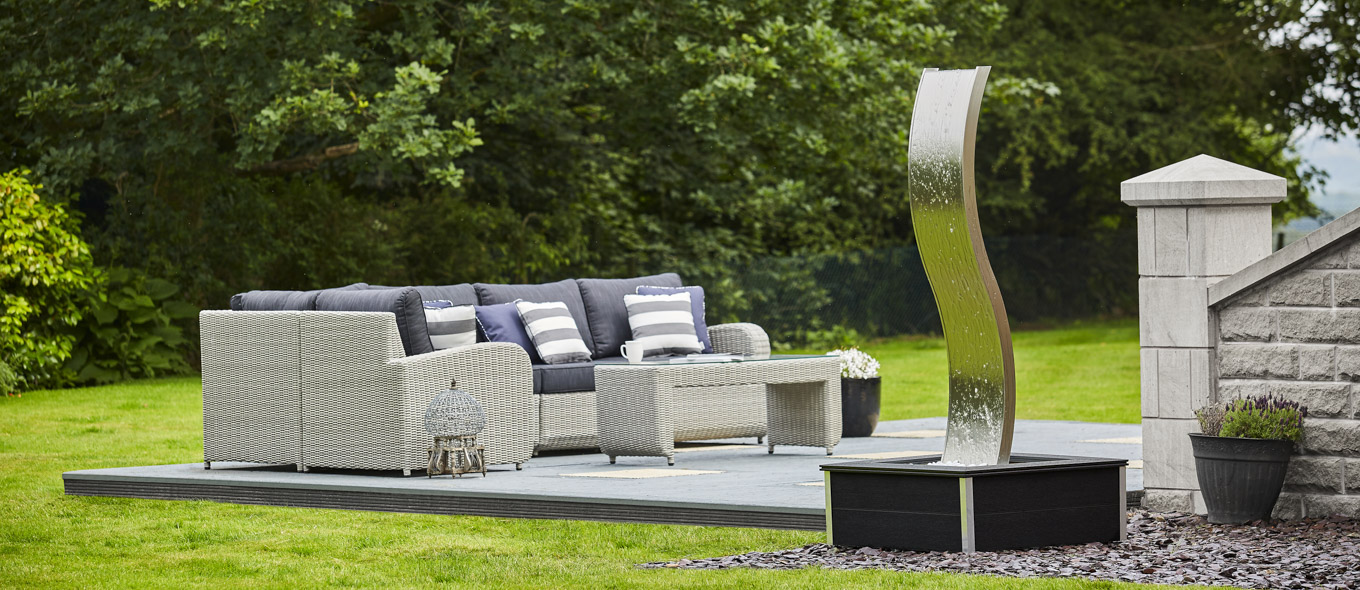 Whilst some of our products are fit for displaying in gardens, others have been specifically designed for ponds and pools and with an array of varying sizes and styles, we're positive there is something to suit no matter how grand or demure your grounds are. The features are made out of stainless steel which is extremely resistant to corrosion and easy to maintain; all you need is an electricity source. They are really easy to install with an available online guide on hand online and are sure to be a talking point amongst guests.
The mirrored properties of the steel ensure the effect goes beyond the feature itself as it reflects the sun and water droplets as they trickle; a real desirable accessory, we recommend you purchase one to add to your garden today.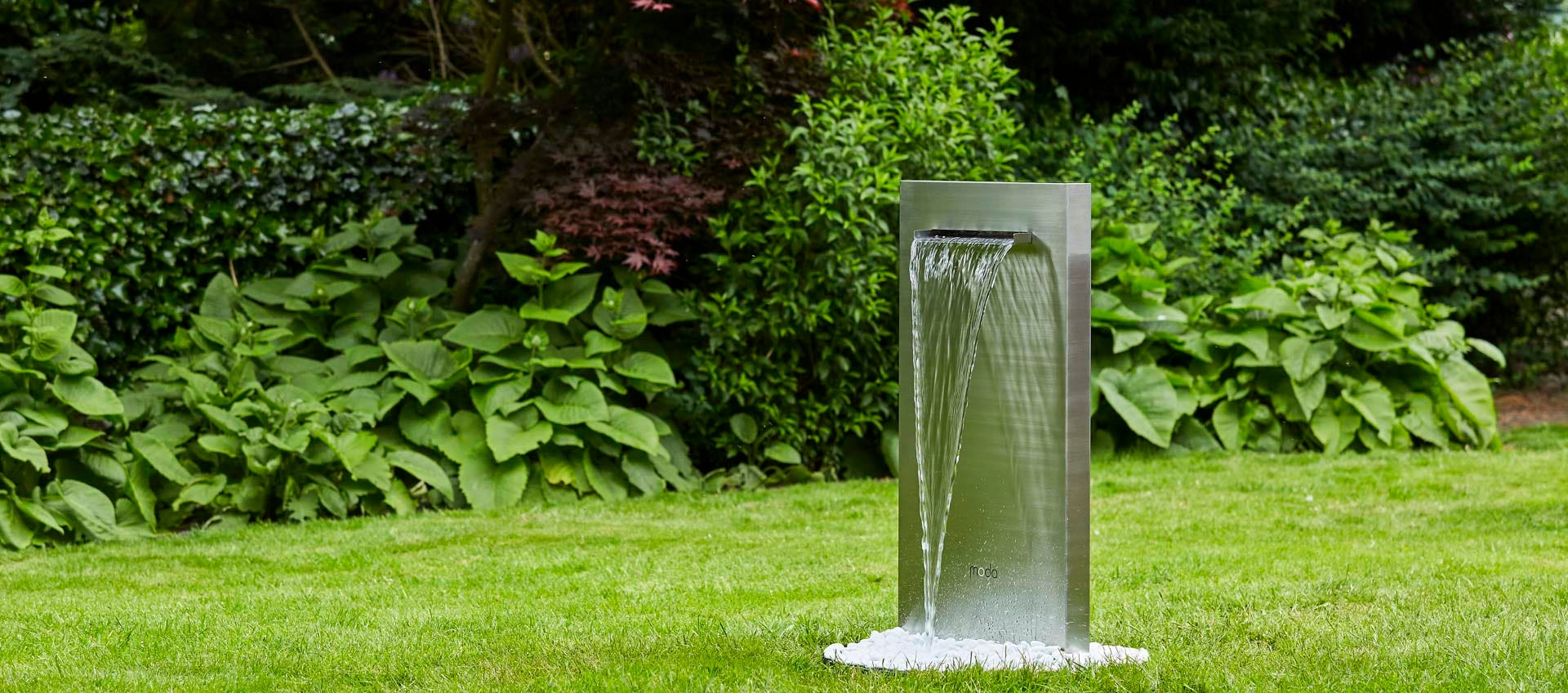 The possibilities are endless when it comes to where to place your feature, and it really is down to personal preference and where you'll be able to enjoy it most. Whatever style is for you, we're sure we have the perfect addition to your summer garden here at Moda.
Our full range of water features can be found online, or give us a call and speak to one of our outdoor experts so we can find your perfect fit for your garden today.