Screening for Gardens: 6 Ways to Improve Privacy in a Contemporary Garden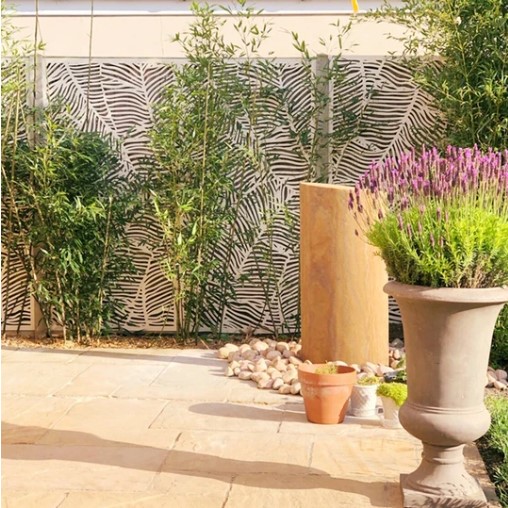 Let's face it, there's nothing worse than feeling like we're being watched, and while it's unlikely our neighbours are monitoring everything we do it's still nice to know we can enjoy some private peace and quiet in our outdoor spaces.
Thankfully, there are a number of practical and visually appealing options for screening our garden. We picked out some of the most stylish, modern and contemporary on the market, and we also threw in a few quirky ideas for good measure.
Long gone are the days when making your garden more private meant a trip to B&Q to pick up a bland, generic timber frame - these days the funky, modern designs mean privacy screens are often the focal point of our garden.
Just take a look at these magnificent verdure botanical screens that are sure to provide a stunning backdrop for your outdoor relaxation this summer. The trend-setting modular screening provides the ideal blend of style and seclusion to ensure maximum peace and quiet while you relax in the garden.

Wattle Privacy Screen


Wattle privacy screens are a cheap and efficient way of adding some much-needed privacy to the garden. Not only do these handy products offer inexpensive screening, but one of the biggest advantages is they can be moved effortlessly around your garden.
This type of screening has been around for centuries, yet somehow it still retains a very contemporary feel. Made from a variety of twigs, branches and reeds that can all be found in the great outdoors, the best thing here is you can make them yourself for next to nothing! If you're feeling creative, then check out this how to guide.
As well as providing a screen, it can also be used for fencing and garden walls, making it a versatile product you'll get multiple uses from - what's not to like!?



Living Fence Panels


Forgive the name if it sounds a little creepy - we promise these "living" fence panels won't jump out and grab you! What they will do though is provide a beautiful wall of privacy in the garden, as well as making your outdoor space all the more green and attractive to wildlife.
These low maintenance and easy to use screens are made from a variety of plants including ivy, privet, beech and pyracantha with red berries (pictured), which are attached to sturdy galvanised mesh and a rigid timber frame. Far more attractive than traditional fencing, they provide instant screening as well as a secure barrier around your garden.

Bamboo & Grass


Okay, so bamboo and pampas grass mightn't be the most contemporary of additions to the garden, but they're still pretty nonetheless! Besides, as well as being easy on the eye these plants offer great screening, which is often overlooked.
On a windy day, tall grasses provide a beautiful, moving screen which is beneficial both aesthetically and in terms of privacy. Bamboo screening plants can be used for the same purpose, although make sure to use the correct species as some can be invasive.
We recommend the chusquea montana bamboo, as this is one of the fastest-growing species and clumps together forming dense greenery. Bamboo sticks can also be used to add height to your fence, although you may need to okay this with the neighbours first!
Pallet fence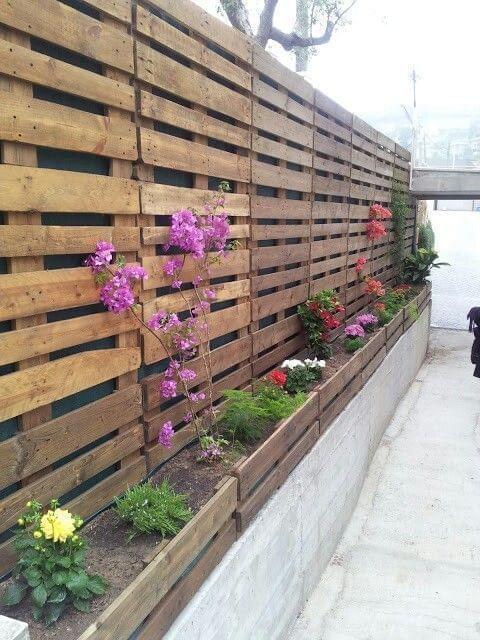 Here's one for the upcyclists out there, who can use old pallets to make a funky and cost-effective screen around a seating area or patio. The beauty of these is you can paint and decorate them in a variety of styles, so get inventive and unleash your creative muse.
With winter in the rearview mirror, it's now time to start thinking about prepping our outdoor spaces for the warmer months ahead. To ensure maximum relaxation this year, turn your garden into a relaxing retreat with these privacy screening ideas that are ideal for any contemporary garden.