MODA'S BIGGEST EVER SUMMER SALE NOW ON!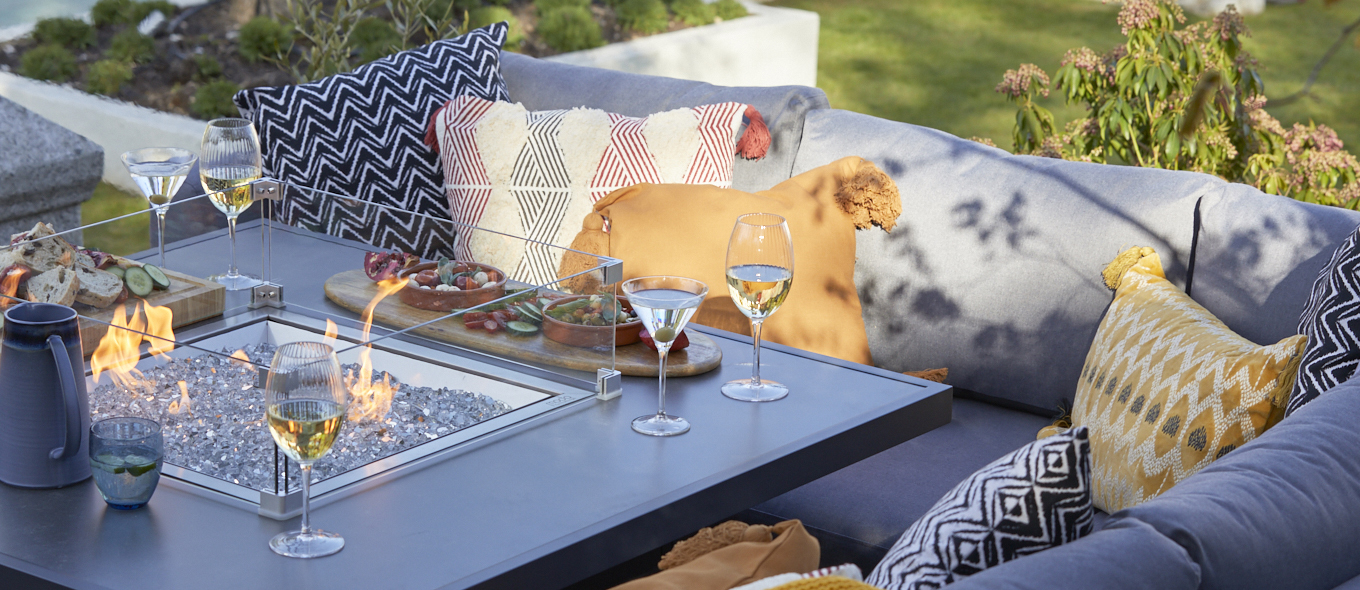 Our biggest ever Moda sale has officially landed bringing with it so many exciting opportunities to reinvent your garden with some amazing savings to be had. With hundreds of sets available for summer delivery, there has never been a better time to transform your outdoor space. We've listed up a few ideas to get you inspired and ready to welcome loved ones back for a long-awaited al fresco gathering. Make the most of a more sociable summer with some scorching hot deals from Moda.
With an expected heatwave on the horizon and with discounts of up to 20%, now is the best time to buy. We have many ranges in stock and on short lead times so you can enjoy your furniture not long after purchasing. Big or small, Moda caters for all outdoor spaces so don't worry if what you're working with is relatively demure in size, our experts are on hand to help you find the perfect set.
Whether you're hosting a coffee morning or an evening of cocktails and canapes, be sure to do it in style and comfort with a rising table set and save £200 with the Salone 1K which will take you from AM to PM with one simple adjustment. Save a whopping £1,500 with the Salone 6G and toast getting back together again with Buck's Fizz over a barbeque brunch. Our griddles are available to buy separately and can be used for cooking food so your fire pit table can be utilized in more ways than one.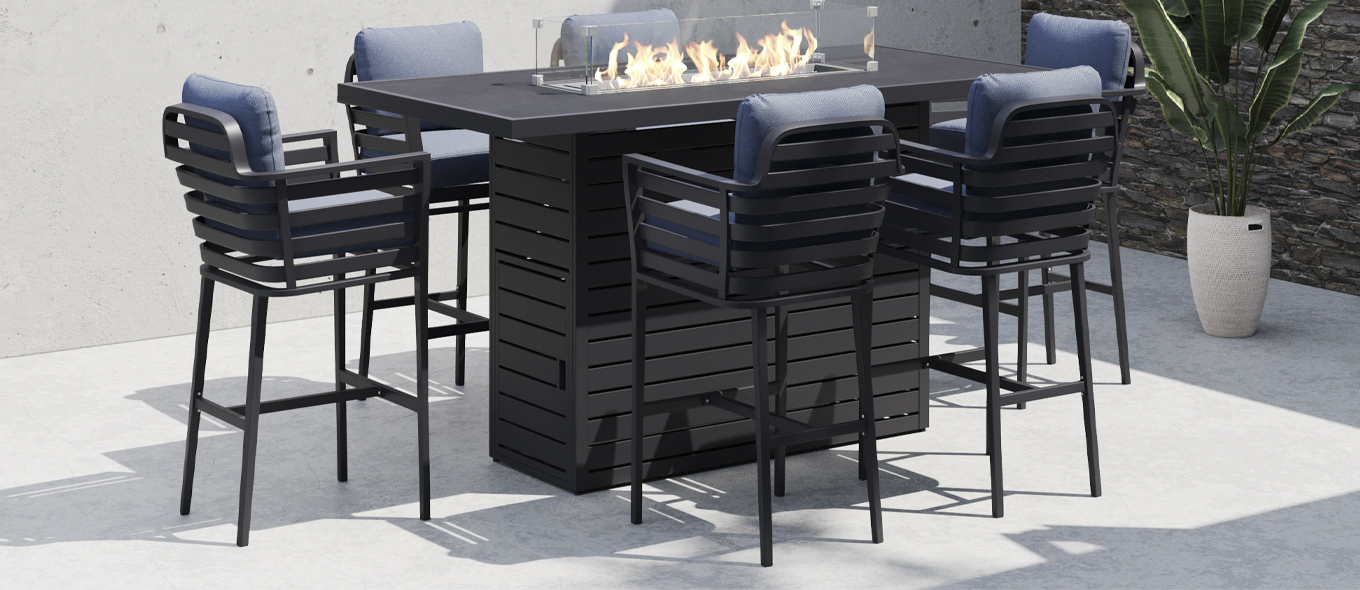 Don't miss out on a saving of £180 on the Talia 1D. Time to gather around the table and enjoy a spot of afternoon tea, replace dainty finger sandwiches, cheese twists and prosecco with a more hearty array of pork pies, roast beef and horseradish bloomers and negronis. Drinks trolleys and inserts mean no more having to revert to the kitchen for a cold beverage, whilst our parasols ensure you and your guests are kept comfortably shaded.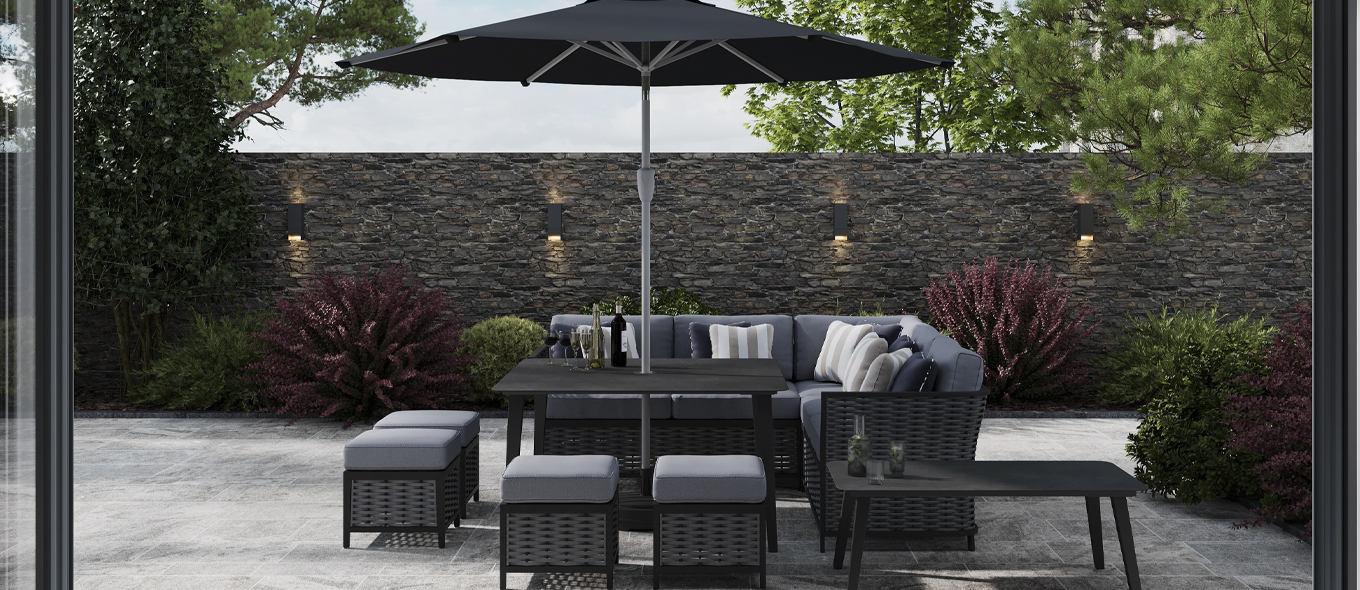 Celebrate saving an almighty £1,020 this summer with the Talia 2E in our biggest summer sale! Impress friends with a classy and delicious white wine sangria made with Riesling, soda, whisky and orange and partner it with extravagant tapas dishes such pork cheek, Iberico croquettes and Canarian potatoes to share around this divine set. Finally, string up hanging lights to help channel real holiday vibes within your setting and add the finishing touches.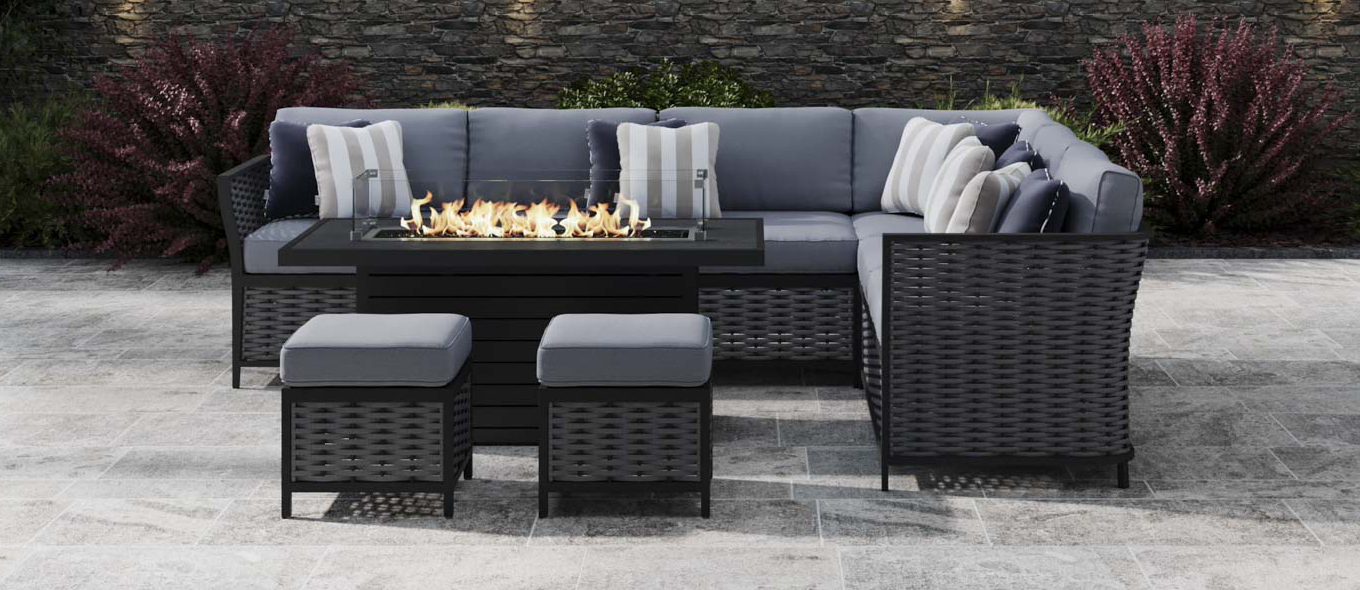 Alternatively, complement an afternoon of ballgames by serving traditional barbeque fare such as burgers and sausages prepared on a Moda charcoal or gas fire pit and save a huge £1,100 with the Birkin 1G.
Relaxing alone? Lie back and bask in the summer sunshine on the Alisa sunlounger with a good book and an iced tea. Here's to the simpler life and a saving of over £300 in our biggest summer sale.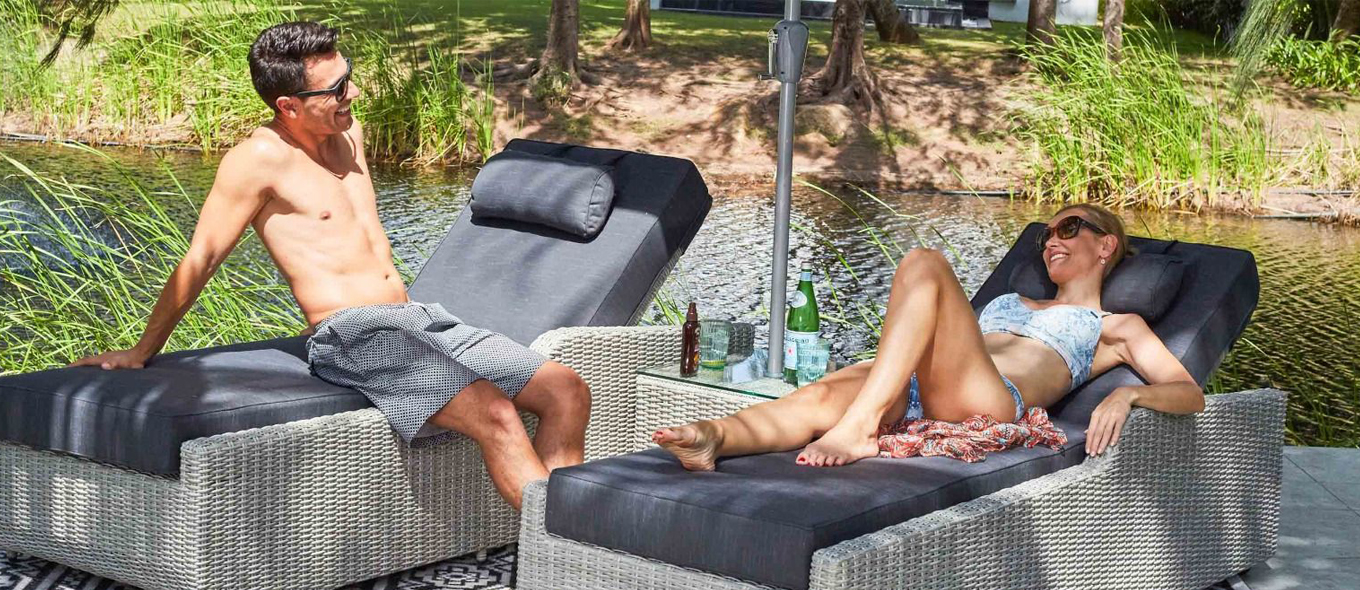 Visit a showroom today or browse online for the hottest deals this summer; there really is no better time to enhance your space with Moda.