Transform Your Garden With Our Pick of the 11 Best Gardening Apps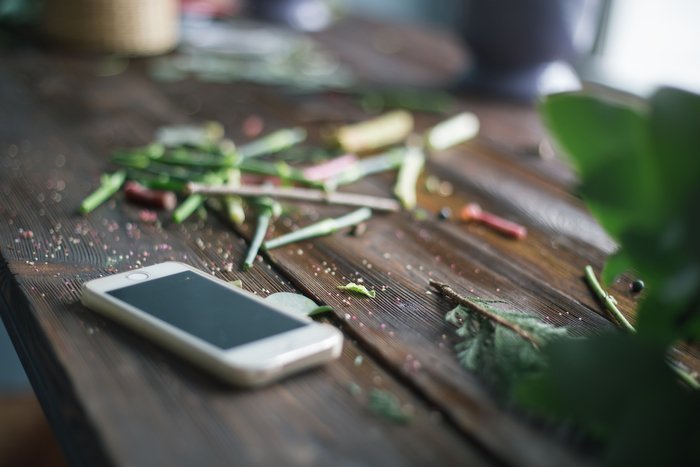 Looking for the ideal garden but struggling for inspiration? If so, you're not alone. While we all dream of owning the perfect garden, the truth is, unless you're an expert in the field — pardon the pun — it can be difficult to know exactly where to start.
Tackling the garden when you're ill-prepared is a surefire way of guaranteeing disappointment. Misplaced plants, unseasonal flowers and poor execution of gardening tasks can leave you with some rather underwhelming results, and if you're not careful you might end up wishing you hadn't bothered!
But as with almost everything else in this digital age, there's an app for that. Indeed, there are a number of uber-useful gardening applications, which can help take the stress out of gardening and arm you with all the inspiration and knowledge you need to turn your unsightly outdoor space into a true urban oasis.
We sampled the most popular on the market to give you an ultimate guide to the best gardening apps currently available, so here's our pick of the best.
Garden Answers
While this is by no means the only plant identification tool out there - it isn't even the only one on this list - it's quite possibly the best. Garden Answers doesn't do much that it's competitors don't - it's main function is to identify unknown plants and give useful info on them. The difference is it does it much better. The app can identify over 20,000 species, usually within a matter of seconds, providing a range of facts that educate the user on the plant they've searched for.
The app also has information provided by garden and horticultural experts on over 200,000 commonly asked questions, so if you're concerned about diseases or wondering how best to care for a particular plant then hit the search facility and there's a good chance you'll find the information you're after.
Garden Answers - Available on Android
Garden Design Ideas
As the name suggests, this app provides a range of garden design ideas, so if you're stuck for inspiration this is a great first port of call.
Once you've downloaded the app, you'll have access to a library of pictures that are made up of a range of different elements. Some include flowers and other plants, and as well as showing which go well together the app will give tips on things like arrangement and maintenance. The app's designed to provide inspiration for all types of outdoor spaces, including gardens with patios, balcony areas, decorative bridge designs, modern or classic pathways and many more.
One unfortunate drawback is the app doesn't always tell you which plants are featured in the images, which would make it even more helpful. Nonetheless, Garden Design Ideas is still an incredibly helpful application and an excellent tool to use when you're in search of some much-needed creativity.
Garden Design Ideas - Available on Android
PlantNet Plant Identification
With over 5 million downloads, PlantNet Plant Identification is one of the most popular gardening apps around. This application allows you to identify plants by simply photographing them with your smartphone.
With some flowers and trees poisonous to your pets and perhaps even children, having an app where you can quickly take a snap and identify any dubious plants could prove extremely valuable. As well as the safety benefits, PlantNet is also a great resource for simply brushing up on your knowledge, and using the app removes the need for any time-consuming Google searches.
PlantNet Plant Identification - Available on iOS & Android
BBC Gardeners' World Magazine
This is the digital application for the BBC's Gardeners' World Magazine, and just like the TV show and the physical publication the app is packed full of useful information and helpful hints to help take your outdoor projects to the next level.
As well as offering inspiration, the app includes feature pieces written by some of the most well-known experts in the field, such as Alan Titchmarsh and Monty Don. The Gardeners' World app also gives some practical gardening tips, design ideas and inspiration from some of the world's most beautiful gardens, which means this is one app we highly recommend.
Gardeners' World - Available on iOS & Android
Vegetable Garden - Plant Grow (TechXplay)
If you're looking for help with growing your own produce then you found it with this funky little application that'll provide all the knowledge and support you need to cultivate your own fruit and vegetables.
The Plant Grow app provides users with tailored planting information and guidance based on location and sun intensity and the application also allows you to set up a number of alarms that will remind you when it's time to water a particular plant. This ensures your fruit and veg get all of their necessary care and attention and it also means you've no excuse for forgetting to water them!
Vegetable Grow - Plant Grow - Available on Android
mySoil
Avid gardeners will know that one of the most important considerations when planting is knowing which type of soil you're working with. Each plot has its own blend of minerals, organic and inorganic matter and this can play a key role in determining what plants can be grown in your garden.
A soil with a low pH, for example, may be too acidic for certain types of plants to grow. mySoil arms gardeners with the knowledge about their soil with a comprehensive properties map. The map details the soil in a given area, so you simply click on your area and the app gives information on the soil beneath your feet. This knowledge can be invaluable and this is undoubtedly one of the best UK gardening apps.
mySoil - Available on iOS & Android
GardenTags
Garden Tags brings together a vast community of gardeners of all abilities to offer each other advice and share pointers on all things green.
Users gain access to hundreds of thousands of pictures of gardens, plants and flowers so you'll never run out of ideas again! Hundreds of experts are on hand to answer your gardening queries, so it's never been easier to identify pests, diseases or locate some invaluable expertise.
GardenTags - Available on iOS & Android
Get Gardening - Candide
If you're looking for an app that combines all of the above into one super-handy, flexible application then this could well be it. The Get Gardening app combines a range of features that make it one of the handiest options for green fingered app-lovers.
As well as connecting you to a community of like-minded gardeners, where you can answer each others' questions and provide advice to one another, the app also has a plant identification feature which allows you to take a picture and identify an unknown plant in seconds.
The app contains a wealth of knowledge available to access whenever you like, which you can use to make tackling those gardening tasks that little bit easier. This one has it all, so if an adaptable application heavy on features is high on the agenda then give this great all-in-one app a try - you won't be disappointed.
Get Gardening - Available on iOS & Android
iScape
Hindsight's a beautiful thing. Wouldn't it be great if we could visualise the end result of a domestic project before we've even started? Sadly though, without any psychic skills to assist us it can be difficult! Fortunately, iScape is aiming to change that with its useful application that helps you design your outdoor living areas before your project has begun.
The application allows you to plan your project in advance by overlaying design ideas on top of images of your existing garden. This feature is excellent for providing peace of mind for homeowners struggling to visualise their garden, and you can share your vision with your spouse so everyone is happy before the project gets the go-ahead.
iScape - Available on iOS
SmartPlant
Struggling to keep your plants healthy? If the answer is yes then you aren't alone. Many people unknowingly neglect their plants, which is why SnappTech introduced their SmartPlant app to keep you informed and mindful about their care . This clever application is designed to assist you with tending to your plants, and it comes with some built-in features that will enable your plants to not only survive, but thrive.
Identify your plants with the app's plant identification feature, before receiving all the information you need to care for it and keep it in good condition. You can then collate all of your plants into a 'digital care calendar' making it easy to stay on top of maintenance and ensuring your plants are never neglected again.
SmartPlant - Available on iOS & Android
My Lawn: a Guide to Lawn Care
Caring for your lawn has never been easier than with the My Lawn app, which provides a handy personalised care and maintenance plan to help keep your grassplot in tiptop condition. The application offers tailored, easy-to-follow advice based on your location, climate and size of your lawn.
As well as containing all the advice you need to maintain a healthy, pristine lawn the app is full of handy features such as a lawn size calculator, customisable plans and a water tracker which calculates the amount of hydration your grass has received. So say goodbye to your patchy, discoloured lawn by downloading the My Lawn app now.
My Lawn - Available on iOS & Android
Garden applications can be a God-send whenever you're lacking inspiration or in need of a source of information that you can access in seconds. In truth, there are thousands of options out there and some might work better for you than others, although after testing dozens of the most highly-rated on the market we believe these 11 are the very best.