Explore Pantone's Colour of the Year 'Ultimate Grey' In Your Garden Furniture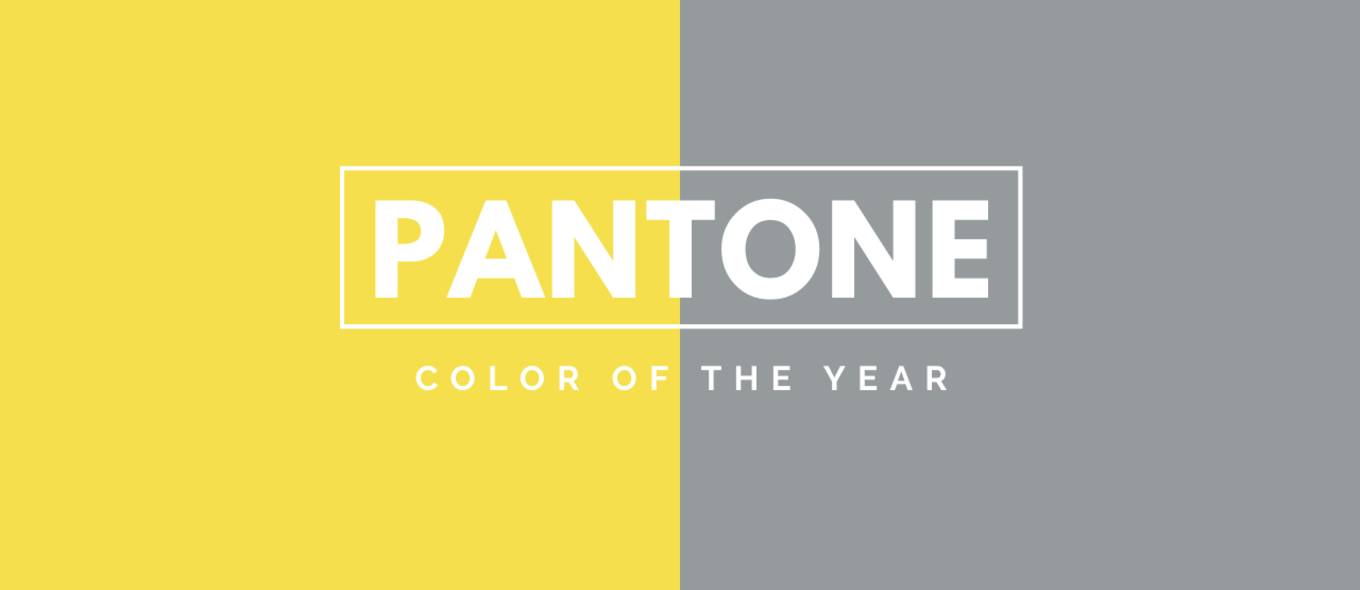 There is no doubt that seasonal trends are guided by the announcement of Pantone's Colour of the Year. This year, Pantone announced two distinct colours to conjure feelings of strength and hopefulness: Ultimate Gray and Illuminating. The marriage of these two contrasting, yet complementary colours offers a beacon of hope, resilience, and vitality going into 2021, and is a message and trend which can certainly be mirrored at home in your interior and exterior design.
Your garden, as much as any room in the house, deserves attention to detail and design consideration. This year, why not give your garden some TLC with our on-trend garden buys?
As the demand for grey homewares like sofas and kitchen furniture continue to dominate, echo this stylish look in your garden to bring about a sense of continuity between the interiors and the outdoors. Think of it as a 'flow' from interior to exterior. The best way to achieve this look is by creating an aesthetic that you can carry through both spaces.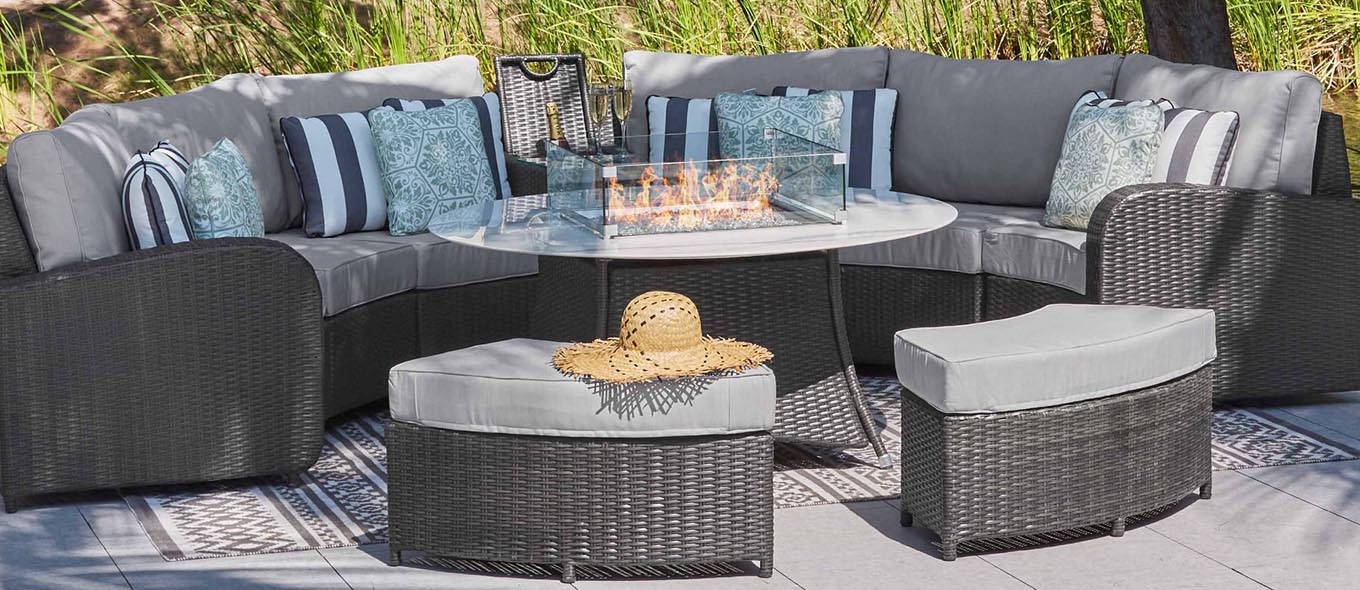 Adding grey tones like Ultimate Grey into your garden adds a level of luxury, offering an elegant and sophisticated look and feel to any outdoor space. Whether strategically paired with pops of colour for a vibrant summery look or mirrored against neutral colours for a relaxed and effortless feel, grey offers a multitude of design possibilities.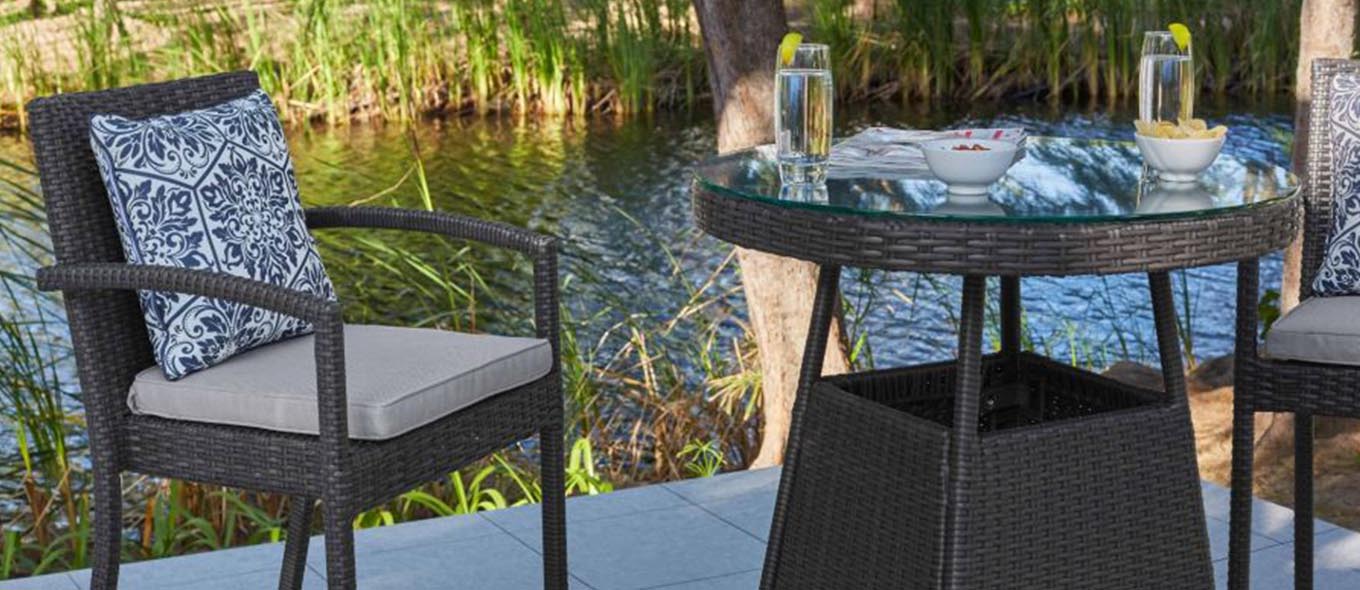 Moda Furnishings offers a selection of high quality, durable garden furniture available in a variety of sleek grey tones to enhance and elevate the look and feel of your garden. Fit the whole family comfortably on our generous Arc24 Curved Sofa or host an intimate date night with the Bar Bistro table in any one of our 5 weave colours, ranging from rich browns to steely greys.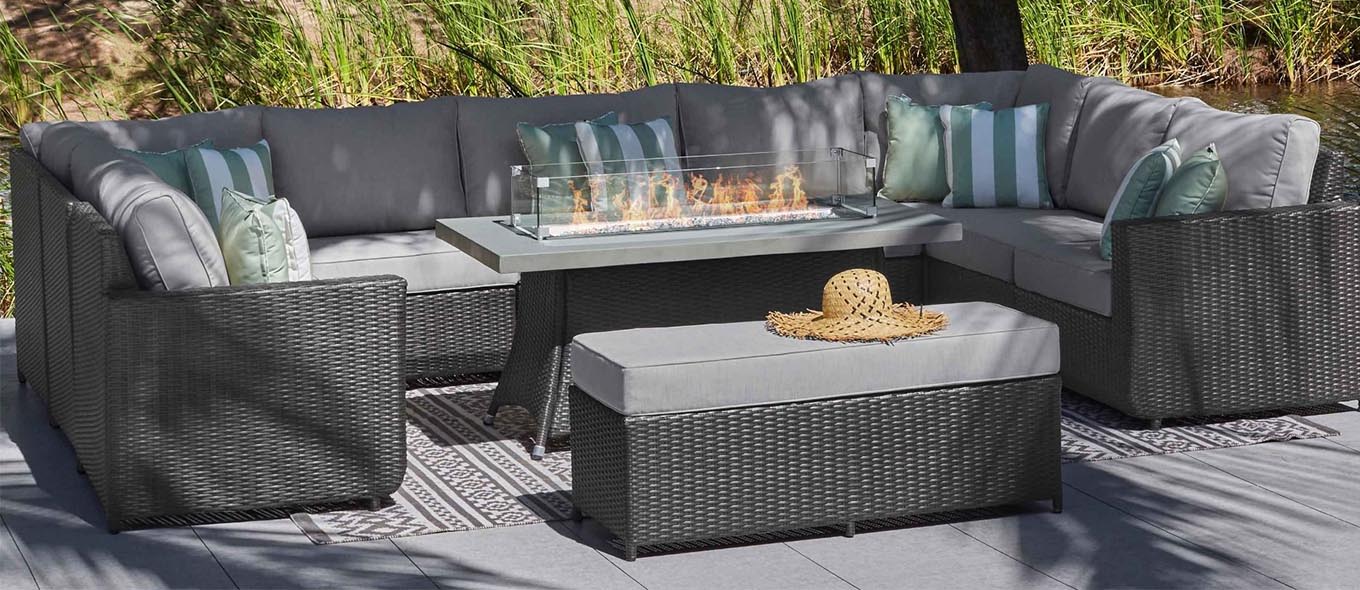 Incorporating design-led and elevated furniture into your garden is the best way to ensure that your garden will continue to look and feel fresh and exciting throughout the summer. With modular furniture to suit any garden shape and space, make sure that your garden is prepared for al-fresco dining and evening entertaining.
At the forefront of design, Moda Furnishings creates luxury furniture without compromising on comfort or quality. With all furniture designed and manufactured in the UK, Moda Furnishings prides itself on functionality whilst pushing the boundaries of traditional garden design.